EU research chief Jean-Eric Paquet says first demonstration projects under the €1.9B research missions agenda are likely to launch after 2022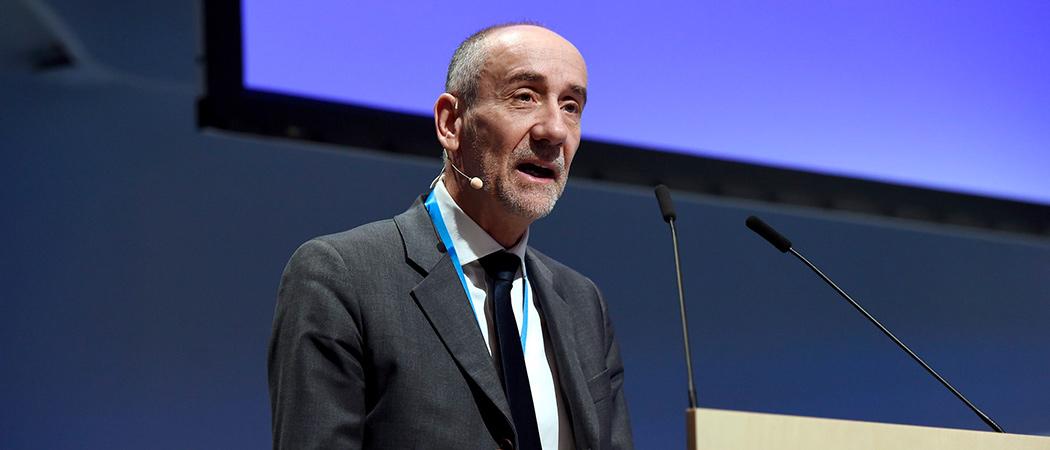 The European Commission has officially launched its five research missions in Horizon Europe, but admits there's still a long road ahead before tangible projects are up and running.
In an interview with Science|Business, the Commission's director general for research and innovation Jean-Eric Paquet said Brussels is starting a campaign to convince member states and regions to help make the research missions a reality.
This first item on the agenda will pave the way for an initial assessment of the five missions in 2023. While it is not expected that any projects will have delivered results at this point, the Commission hopes to have firm backing from regional authorities, member states, cities and others to get the missions moving, and to see how much funding over and above the €1.5 billion from Horizon Europe has been committed to the cause.
"It will be important in two years' time to really try to show that we have already been able to start doing it differently with potentially more impact. What will there be to check by then? Indeed, not that much in terms of hard implementation of Horizon Europe funding," said Paquet. "But I think what we will be able to show in 2023, and what I think is the essence in the missions, is where we will have found the champions to deliver on the missions across EU member states."
In addition to €1.5 billion from Horizon Europe, the Commission last month put down €400 million from other EU funds for the launch of the five missions. The move was "politically highly relevant to create momentum," Paquet said.
The money will fund a new style of research programme that is set around ambitious goals, such as adapting to climate change and fighting cancer, mobilising action across EU and national programmes to achieve them. With an initial push from the Commission, the lion's share of the work is expected to be done by member states, regions and cities.
Each of the five missions will get at least €320 million for the next two years as they get underway. If all goes well, more funding will be allocated after 2023. The hope is member states, regions, cities, hospitals and other stakeholders will jump on board and commit their own funding, with national funding agencies making call that are tailored to the missions.
But key to success of the missions will be implementation, and for the first time, the Commission will push for take up of research results on the ground and in policy. "We've never used an approach where we will effectively work out of a European programme, with a European vision, but deliver in national systems at local level," said Paquet.
Some are finding faults in the plan that relies heavily on volunteer contributions. The buy-in of public authorities, NGOs, industry and civil society into the missions is not guaranteed. "Without clear commitments from those parties, the missions cannot be fulfilled," the European Parliament's Horizon Europe rapporteur Christian Ehler said on Twitter last week. "European research will undoubtedly deliver, but without further implementation the missions fail."
How to participate
Researchers are awaiting more clarity on how to take part in the missions. The first details should come out in December, when the Commission is expected to update the 2021 work programme with Horizon Europe calls for the five missions. The 2022 Horizon Europe work programme should be out in spring.
The work programmes will detail the calls for collaborative projects as well as coordination and support actions to be funded with the €1.5 billion Horizon Europe budget. There will also be a series on webinars explaining it all in January, while national contact points for the programme will be trained to inform researchers.
The Commission hopes researchers will take to the new approach quickly. "We won't reinvent any specific instruments that our actors are not used to," Paquet stressed.
One change would be a focus on the entire technology readiness scale, from proof of concept to market-ready innovations. The missions set out goals to be achieved in nine years, so there may be more innovation and demonstration projects than before, which will open the doors to new actors. "We'll have to see who are those champions that can pick it up," said Paquet.
Horizon Europe rules will apply to the calls, while funding from other EU instruments will abide by the frameworks of the contributing programmes. The same will be true for any calls launched by member states.
For now, there's some uncertainty around the participation of non-EU members. Associated countries will be welcome to participate and put forward their own funding and projects. Third countries may be able to join in at a later stage. ""We first want to make this a success with and within member states," said Paquet. "Third countries are very much part of the picture but are not the first priority."
A breath of fresh air for research
Paquet says the missions are a chance for the research community to prove that investments in science pay off.
If all goes well, "with the missions, we will demonstrate once again that it is key to invest in science and research, because it will lead to very tangible results," he told Science|Business.
Missions will also contribute to the creation of the European Research Area (ERA), a single market for research – an idea the EU has been attempting to revive in the past two years.
Paquet hopes the links with regional authorities created as part of the missions will help form closer ties within ERA. "I'd also argue that missions are one really interesting, more thematic component of engagement with member states."
The Commission is looking to involve citizens with the missions and to ensure policymakers at national level listen to them. Closer engagement may help consolidate research as a top policy priority in the eyes of the public. And the Commission promises public engagement is not just a buzzword. "The citizen thing is not just a feature to sell it politically," said Paquet.