The final tally for Tuesday's US midterm election won't be in for days or weeks, but polls point to Republicans gaining a narrow majority of the US House of Representatives, and they aren't wasting any time jockeying for positions with major influence over how science – particularly climate research – is funded.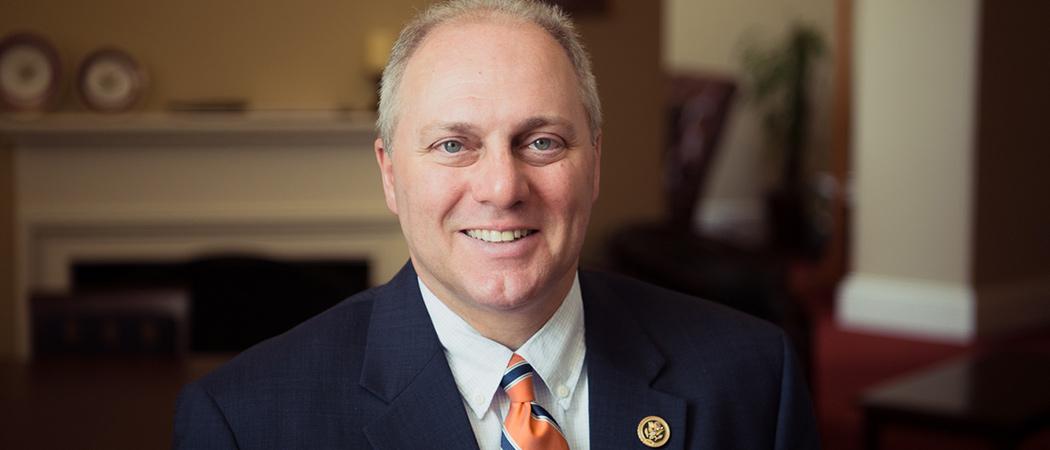 House minority whip Steve Scalise, a Republican from Louisiana who has been outspoken against efforts to combat climate change, on Wednesday said he wants to become the next majority leader of the House. Scalise is noted for keeping Republicans unified in opposing President Joe Biden's Inflation Reduction Act, which includes major funding for climate science.
In a letter to Republican colleagues, Scalise said he wants to turn "our bold, conservative agenda" into legislative action. That could mean pouring cold water on Biden's science and climate agenda, which includes encouraging partnerships with Europe.
"We must be relentless in our oversight of this administration," he wrote, vowing to put the Biden administration "on notice" with committee chair appointments.
Republicans are less likely to gain control of the Senate, polls show, but if they do, it will become more difficult for Biden to fill positions requiring confirmation, including vacancies for director of the National Institutes of Health and managers for the Department of Energy's infrastructure arm.
Scalise has told the press that Biden's liberal environmental policies could disproportionately impact families and destroy American energy independence. He was a co-sponsor of the 2011 Energy Tax Prevention Act to stop the US Environmental Protection Agency from regulating greenhouse gas emissions, and has called programmes by Democratic presidents Barack Obama and Biden "radical climate change agendas."
Implications for ITER
Scalise's announcement he will bid for the House position comes shortly after Biden announced a $1.5 billion investment in America's national labs as part of the Inflation Reduction Act. The initiative identifies five priorities to help the US meet Biden's goal of halving greenhouse gases in 2030 and getting to net-zero emissions by 2050. The funding will go to 13 Department of Energy national labs.
Significantly for Europe, the investment also includes $256 million for the US contribution to ITER, the nuclear fusion prototype currently being constructed in the south of France.
This additional funding is more than the US's ITER budget for 2022, making it a sizable boost for a project that has been dogged by cost overruns.
An ITER spokesman later explained that this extra money will go to pay off a shortfall in unpaid US commitments to ITER, and to pay for the procurement of ITER parts that had been postponed or cut due to previous budget shortfalls. 
In another vote of confidence for fusion energy, the investment also includes $14 million for the Materials Plasma Exposure eXperiment, which supports materials research for fusion facilities.
Even though the Inflation Reduction Act has been signed off, Republicans could slow these disbursements by subjecting them to extra scrutiny.
But some Washington pundits predict that even if Republicans gain control of the House, they won't have enough of a majority to make major changes quickly.
"A  Republican Congress would be more likely to scrutinise climate change related international collaborations, but there's no reason to expect them to be sceptical of other international science-related collaborations, except as they relate to China," said Stephen Ezell, vice president of global innovation policy at the Information Technology and Innovation Foundation in Washington, DC.
Ezell said the inflation act was not a lightning rod on the campaign trail, although some House Republicans expressed concern about the significant increases in federal funding. "At the moment it doesn't seem politically salient to really try to undermine the Inflation Reduction Act, especially the clean energy funding," he said.  
John Kerry, special presidential envoy for climate change has said the US will keep pouring money into green technology despite midterm gains by Republicans.
Climate change think tank E3G said some Republicans may obstruct or aggressively conduct oversight to clog climate action progress, but there are economic and political reasons to think there are opportunities for bipartisan collaboration.
"The US cannot build the coalitions needed to outcompete China if it neglects climate change, a top priority to many of the countries the US seeks to build partnerships with," said Alexandra Hackbarth, E3G senior policy adviser.
This article has been updated to include a comment from ITER explaining how extra US funding will be spent.