The donation, to fund a new global network of universities, is in addition to $750M Soros announced in November to assist Budapest-based Central European University in its enforced move to Vienna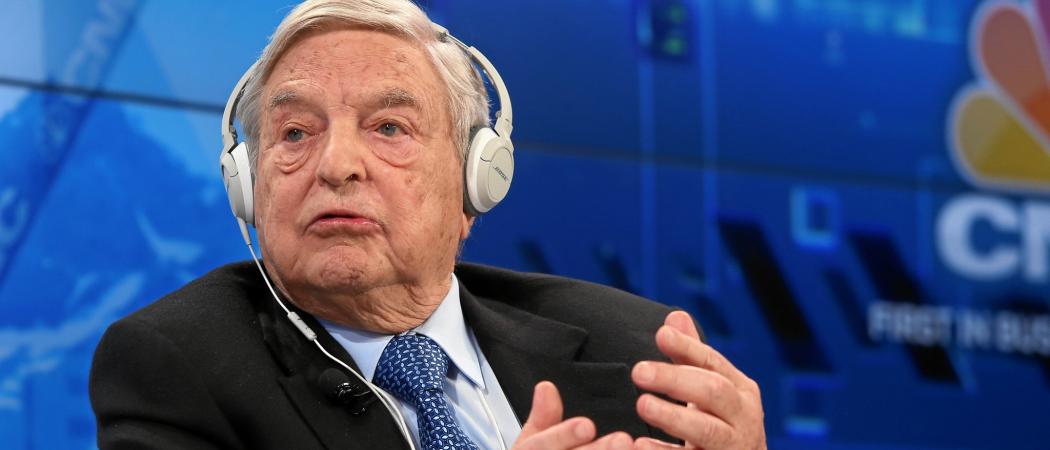 Hungarian-born philanthropist George Soros is to donate $1 billion for an international network of universities to be set up around the embattled Central European University (CEU).
Speaking at the World Economic Forum in Davos, Soros said the new Open Society University Network will prepare students for current and future global challenges, and called on other philanthropists to contribute.
The money comes on top of $750 million Soros announced in November to help CEU relocate to Vienna, two years after the Hungarian government passed a law requiring foreign universities to have a campus in their home country in order to be able to offer international diplomas in Hungary.
Despite CEU setting up a campus in the state of New York, the Hungarian government did not sign an agreement with the university enabling it to continue its operation in Budapest. CEU subsequently lost its right to issue US-accredited diplomas in Hungary and announced the establishment of a new campus in Vienna.
The change to the Hungarian higher education law was largely seen as a direct attempt by the government led by Viktor Orbán – formerly sponsored and mentored by Soros – to oust the liberal university from the country.   
A spokesman for the Hungarian government told Science|Business that CEU will continue operating in Budapest and that public opinion has been "deceived" into believing that Orbán ousted the university. "The element of CEU activity that has left Hungary is the one which is not in compliance with Hungarian law," the spokesman said.
Seeing the university he founded being forced to relocate, Soros is now doubling down on his commitment to safeguard the future of the CEU, but also to expand CEU's mission of promoting democracy and liberal values in post-communist Europe.
The new international network of universities will focus on delivering "education and research to promote open society," Liviu Matei, CEU provost told Science|Business.
Taken together, the donations amounting to $1.75 billion "speak for the generosity of our founder," Matei said. "It is a lot of money and we can do a lot of things with it," he said.
According to Matei, CEU will be a "core part of the network" but he has "no idea how much" of the $1 billion donated to the Open Society University Network will go to CEU.
The first institutions to join CEU in the international network are Arizona State University, the American University of Central Asia in Kyrgyzstan, and BRAC University in Bangladesh. Matei said CEU is at different stages of negotiating with other universities around the world to join the network.
The network will be led by Leon Botstein, the current chairman of the CEU board and president of Bard College in the US.
A costly relocation
Even though recent donations from Soros will cover core operations of CEU, the move to Vienna comes with significant additional costs. The university has to increase financial support for its students and boost salaries for faculty and staff to Austrian standards.
Matei said CEU will make sure faculty get paid at least as much as colleagues at Austrian universities. "We want to remain a university that is competitive internationally," said Matei. "We will have Viennese-level salaries."
The university moved a large majority of its courses to Vienna in October 2019, and envisages a complete transition to the Austrian capital over the next few years. "There will be almost no students next year in Budapest," Matei said. "We are forced to move all our degrees to Vienna."  
In Budapest, the university will retain only its Institute of Advanced Studies, the Open Society Archives and a summer school. In addition, the university is planning to create a research institute for the study of democracy.
In July 2019, CEU received Austrian accreditation for six degree programmes, with other programmes to follow. According to Matei, the Austrian government had to hire additional staff to evaluate the CEU programmes in time for the 2019 autumn semester. 
"CEU is an excellent enrichment for Austria as a location for science," said Austrian education minister Iris Rauskala, after announcing the CEU accredited degrees.
By assisting CEU's move to Vienna, Austria adds another world-class institution to its research and higher education system. CEU is the university hosting the highest number of ERC grants in central and eastern Europe, and has the most advanced social sciences library in the region.
CEU is currently renting an office building in the Favoriten quarter of Vienna, but in 2025 plans to move its entire campus and student accommodation to the premises of the former Otto Wagner Hospital. Once it can complete lease negotiations with the city of Vienna, CEU will start working on the renovations needed. "It's a huge piece of work," Matei said.
Student fees
For nearly three decades after the fall of communist regimes in central and eastern Europe, CEU's mission was to spread the ideas of open society by funding a new generation of leaders and researchers. Most of its students came from underprivileged backgrounds and benefited from extensive financial support covering tuition and living costs in Budapest.
Now, despite being under financial pressure, the university said CEU will increase the amount spent on financial aid for students. Matei said the increases will amount to 50 per cent for masters' students and between 75 and 100 per cent for PhD students.
However, CEU will introduce new, more specialised programmes, which will charge tuition fees "in a few years".
Students claim the move to Vienna and the plans to introduce tuition fees will make CEU less affordable for people from poorer countries. In an open letter last year they argued the "ongoing neoliberalisation of CEU will accelerate" in Vienna. The board of trustees wants to make the university "a profitable enterprise" and as a result, education will be "sold as a commodity", the letter said.