The class of 2019 will be welcomed in Vienna if agreement with the Hungarian government is not reached soon, the university's pro-rector tells Science|Business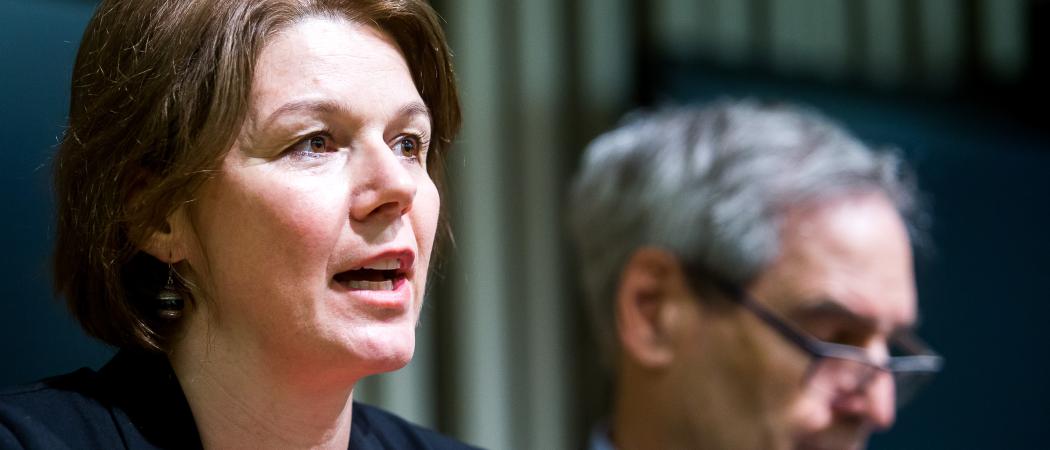 Central European University (CEU) will start advertising a new campus in Vienna as its base in the 2019 student recruitment campaign starting in mid-August, unless there is confirmation from the Hungarian government that the university is in compliance with a law passed in April last year, and it is free to operate in Budapest.
The change in the higher education law, requiring foreign universities to maintain a campus in their home country, was widely interpreted as a direct move against CEU.
In a bid to satisfy the requirement, in September 2017 CEU signed a memorandum of understanding with New York State's Bard College. However, the Hungarian government is yet to sign an agreement confirming the arrangement is in compliance with the law.
"If they don't sign it, we have to move to Vienna," Éva Fodor, CEU pro-rector for social sciences and humanities told Science|Business.
CEU has launched negotiations with the city of Vienna to open a campus in the Austrian capital.
The university has not given itself or the Hungarian government a hard deadline for the deal to be signed, but said Fodor, "The board of trustees needs to make a decision sometime in the summer."
It is now up to the government to decide whether CEU can remain in Budapest, said rector Michael Ignatieff.  "We have fulfilled our obligations under lex CEU and now it is time for the government of Hungary to fulfill theirs."
The decision to move out of Hungary will not be taken lightly, as it is the university's wish to continue its mission in Budapest. But said Fodor, it is not reasonable to expect people to commit to working and studying in a country where they are at the whim of politics. Staff and students, "Are anxious about where they are going to be," she said.
The legal wrangle meant that last year the university had a late start to its student recruitment drive for the class of 2018, which normally starts in mid-August every year.
Fodor said despite this, recruitment went "unexpectedly well." But the university wants to avoid being late starting recruitment again this year, as the legal limbo is worrying for current employees and uncertainty about CEU's status is a deterrent for potential students and is making it difficult to recruit staff. "CEU cannot go into another academic year in a situation of legal uncertainty," said Ignatieff, calling on the government to sign the agreement "without delay".  
If a deal is not reached before August, the university will advertise Vienna as its campus for the incoming class of 2019.
It is difficult for the university to advertise its programmes in Budapest if its future there is uncertain. "We cannot do it legally, and we also have to live up to our offer," Fodor said. "Still, we really hope it will be Budapest."
Deal pending
On April 13, senior Hungarian officials visited CEU's academic site at Bard College in New York State and had talks with CEU leadership and officials from the New York State Education Department. The Hungarian delegation was headed by officials from the ministry of education and the government's representative in charge of negotiations with the State of New York.  
CEU hoped that the visit would convince the Hungarian government to acknowledge technical compliance, but to no avail.  "It's clearly a political decision," said Fodor.  
The effects of "illiberal democracy"
On April 8, Hungarian prime minister Viktor Orbán won his fourth term, running on a "nationalist-christian" platform which touted the benefits of "illiberal democracy" and warned against foreign influence in the country, in particular that of Hungarian-born philanthropist George Soros, the founder of CEU.
Shortly after his victory, Orbán announced that his government will pass an "anti-Soros law" that would put a 25 per cent tax on foreign donations to NGOs.  This has prompted the Open Society Foundation (OSF), an organisation also founded by Soros, to move its office from Budapest to Berlin, citing, "an increasingly repressive political and legal environment in Hungary".
Despite the unfavourable political environment, "CEU reaffirms its determination to remain in Budapest and to fulfill its teaching and research mission in the city that has been our home for the past 26 years," the university said in a press release following the OSF announcement.
As unlikely as it may seem, recent political changes might also be a source of good news for CEU. József Bódis, the Rector of University of Pécs, will be the new secretary of state for education in Orbán's new government.
Fodor noted that Bódis previously voiced his support for CEU's future in Hungary, but she said, "We're unsure if he will change his tune."