Embattled university confirms it will relocate the majority of its programmes from Budapest to Austria in 'a moment of great sadness'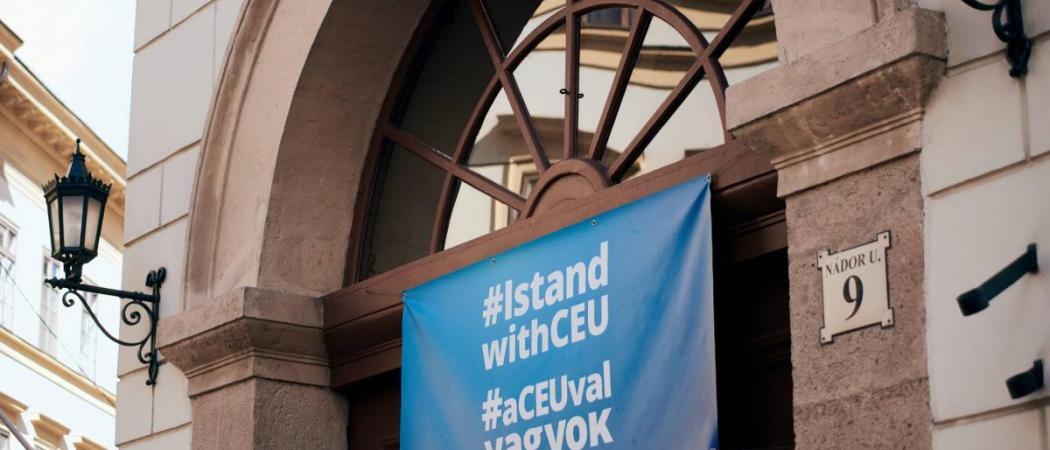 The Central European University (CEU) on Thursday confirmed it was preparing to move "the majority of its programmes" to Vienna, as its rector says talks with Viktor Orbán's government to legalise the university's status have failed.
Incoming students for masters and doctoral programmes will be taken in at CEU's new Vienna campus next year. Decisions on re-locating faculty and staff are expected in the coming weeks.
The move is necessitated, rector Michael Ignatieff says in an email to former students, because the government has not concluded an agreement allowing CEU to operate "in freedom" in Hungary.
The university, which offers dual Hungarian and US accredited diplomas to students from 90 countries, has lived under the threat of closure since last year when authorities in Budapest threatened to take away its teaching license. CEU was founded in 1991 with funding from billionaire financier and philanthropist George Soros, a figure vilified by Orbán's right-wing government for his donations to liberal causes.
"This weekend the CEU Board of Trustees took one of the most difficult decisions a university could be asked to make," Ignatieff, a former politician in his native Canada, writes.
"This is both a moment of great sadness and significant opportunity for CEU," the rector says. "[But] by expanding our footprint to Vienna, CEU will become an even more global institution." 
The Hungarian government last year came up with a new rule requiring foreign-funded universities to maintain a campus in their home countries. The law was nicknamed "Lex CEU", as it was widely seen as singling out CEU.
After street protests and an international outcry, CEU won an extension to the deadline for securing its status long term, and came to an agreement with Bard College to provide courses in New York. However, Orbán has not endorsed the deal.
The decision to move to the university's new base in Vienna comes amidst a broader crackdown on academic freedom in Hungary, including a state overhaul of research institutes, a government ban on gender studies programmes, the forced suspension of research related to migration, and new tax measures.
The European Parliament recently condemned Orbán's pressure on CEU, voting to pursue sanctions against Hungary in a move that could eventually see the country lose its voting rights in the EU.
Ignatieff vows to "maintain as much research and educational activity in Hungary as possible".
"CEU remains committed to Budapest and will continue to enhance the intellectual and cultural life of the city we have called home for nearly 30 years," the rector says.