A €32 million Estonian-Finnish initiative develops smart city solutions for export around the world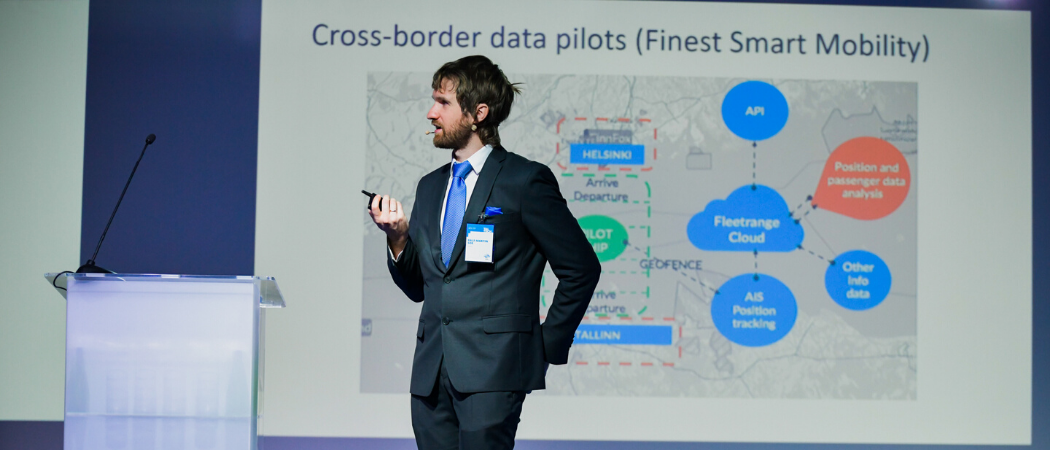 Across the world, municipal leaders dream of using digital tech to optimise everything from refuse collection to public space and local transport. But few cities are living this dream.
Making a city smart means connecting hordes of sensors and actuators to the Internet of Things, and then turning the resulting data into actionable insights. Deploying the necessary systems is both expensive and disruptive, particularly as every city tends to start from scratch.
The new Finest Twins initiative, backed by €15 million from the EU Horizon 2020 programme and €17 million from the Estonian government  (Ministry of Education and Research), is trying to change that paradigm by developing smart city solutions that can be applied anywhere in the world.  Led by Tallinn University of Technology (TalTech), Aalto University, the Ministry of Economic Affairs and Communications of Estonia and Forum Virium Helsinki (an agency of the City of Helsinki), the initiative is looking to develop an "Urban Open Platform Lab (UOP Lab)"– an open and interoperable platform for connected sensors employed in smart city pilots.
"There has been extreme fragmentation of technology applications in cities across Europe, and also across the world in general, and very often even the most basic services and solutions offered by cities do not work across borders," says Ralf-Martin Soe, the initiator of the project from TalTech. "Our focus is to facilitate a breakthrough of public services from being local to becoming cross-border." The project plans to support research and innovation across five domains – data, governance, mobility (transport), energy and the built environment.
The proposed UOP Lab will be based on open software and platform standard solutions developed by the Fiware open source initiative. With a world-renown digital government infrastructure based on open standards, Estonia is fertile ground for this kind of approach.
Indeed one of the key objectives of the Finest Twins initiative is to combine the smart city expertise of Aalto University and Forum Helsinki with Estonia's digital government knowhow.  Helsinki is rebuilding an entire district of the city - Kalasatama - in line with smart city principles, at a cost of billions of euros, while Estonia's public sector offers a broad range of interoperable digital services underpinned by a robust electronic identification system. The Estonian government has "pretty much managed to fully transform from paper to digital, so there are no paper-based services left, if you exclude getting married and getting divorced," says Soe. Finnish and Estonian researchers will develop the UOP Lab at the new centre of excellence in Tallinn.
Think local, act global
The centre of excellence will test and implement new solutions in Tallinn and Helsinki initially, but it also intends to develop joint concepts and pilot ideas with cities across the world, building on existing collaborations with London, Barcelona and Paris, as well as other cities in Norway, Denmark and Latvia. The research teams working through the centre of excellence have relationships with leading European ICT companies, such as F-Secure, Tieto, TeliaSonera and Siemens, hoping to develop smart city solutions that can be exported across the world.  In addition to the €32 million contributed by Horizon 2020 and the Estonian government, Soe plans to raise €10 million from industry and a further €8 million from EU regional research and innovation funding.
Having launched the project in December 2019, Soe is looking to scale quickly. "We hope that by the end of this year we can already announce one, two, three pilots that will kick off from the next year, with each pilot expected to be around €2 million," says Soe, explaining the pilots will be comparable in size and scope to a recent TalTech project to develop self-driving cars. Supported by private sector funding, that project is now testing two autonomous vehicles on the university campus, with a view to letting them loose on the streets of Tallinn during 2020.
For Soe, the launch of the first pilot projects will be a major milestone in a long journey. The roots of the Finest Twins project are in his PhD thesis researched and written at TalTech's Nurkse Department in the first half of the last decade. But it took five years of project design, three EU-wide evaluation rounds and two rounds of panel pitches for the ideas in that thesis to evolve into a concrete initiative. Indeed, Soe's first attempt to secure funding was actually rejected by Horizon 2020, but the second attempt was timed better. "Smart cities as a topic was not that important back in 2015 and 2016," he says. "Now it has been selected as one of the six key mission areas of Horizon Europe and it is a very important umbrella topic for the European Commission that involves energy and transport, everything related to climate, but also ICT and brings it to the city level."
The Baltic Sea knowledge exchange
Soe was able to obtain funding under the EU's 'Spreading Excellence and Widening Participation' Horizon 2020 Work Programme which looks to support the transfer of knowledge between Europe's most productive research hubs (such as Helsinki) and the rest of the EU. Although they are just 80km apart by sea, Tallinn and Helsinki are in very different economic positions and they have very different job markets: A talented PhD student from Tallinn can earn more taking on a cleaning position in Helsinki than by pursuing an academic career at home, while a skilled construction worker in Helsinki earns more than an average professor in Tallinn, Soe noted in his dissertation.
The Finest Twins project aims to help bridge that gap by harnessing the expertise of Aalto University and Forum Virium Helsinki to create the new Tallinn-based centre of excellence. "Although we are physically located in Tallinn, our core research streams will be kicked off by professors from Aalto University and then over the next three years there will be a full transference from Aalto to the centre of excellence," says Soe. "The researchers from Aalto University are working on the first research ideas through planning potential pilots and writing papers with cities in Europe and elsewhere as well."
By the end of 2020, Soe plans to have the project running at full operational capacity with the core team recruited and working in a dedicated office. "We have initiated a totally new structure within our university, academically free and reporting directly to the four partners and two financers," he says.  "We are building an autonomous centre of excellence in Estonia from scratch, that will be comparable to Finnish performance in terms of research and innovation."