Robert-Jan Smits is pitching the Plan S vision to transform academic publishing to the world's big science funding bodies. China's surprise backing is making it harder for funders everywhere to ignore, he says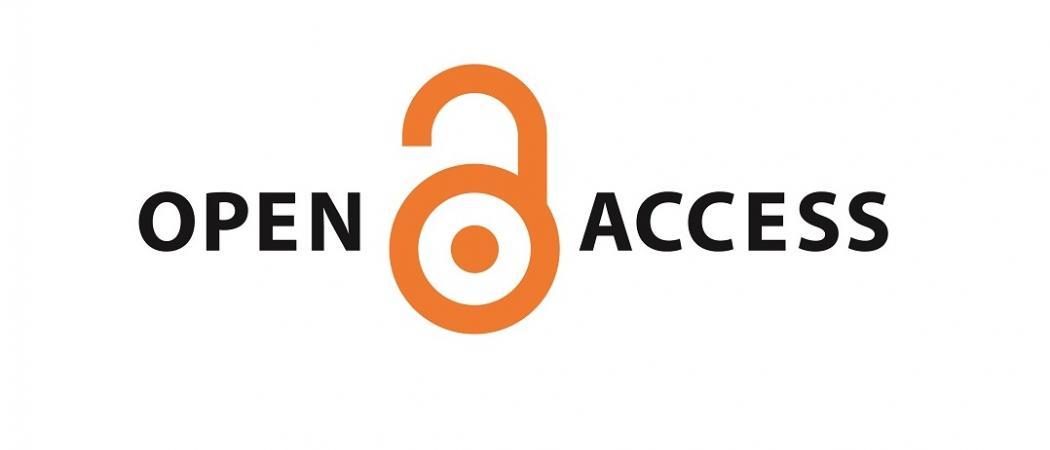 2019 could be a watershed year for efforts to open up access to scientific research, according to Robert-Jan Smits, the creator of a radical plan to tear down scholarly journal paywalls.
The Plan S initiative launched in September 2018 calls for free access to all scientific papers at the point of publication. It has received backing from 13 funding bodies, including national agencies in France, the Netherlands and the UK. The two large philanthropic funders, Wellcome Trust and the Bill & Melinda Gates Foundation, are also on board.
Early and enthusiastic support in Europe has inspired Smits, the driving force behind the initiative, to sell Plan S to funders, research organisations and academic libraries in countries including South Africa, India, Japan and the US.
China's pledge of strong support for the plan in December last year, which stunned many, has boosted expectations that other science superpowers will swing behind the plan in the coming months. Plan S envisages there will be free access to scientific literature within the next two years.
"I don't want to lose any momentum – it's important I get some more biggies to sign up," Smits, the European Commission's open science envoy, told Science|Business.
High on the wish list are India and South Africa. On a visit to Johannesburg in December, Smits said he discovered there is already momentum behind the push for open access. "They talked very much about how open access is part of the human rights agenda; they say that not a single person should be left behind, and everyone is entitled to access scientific information," Smits said.
South Africa's 26 public universities spend around €30-€40 million annually on journal subscriptions.
The argument for continuing to do so, "Won't hold for much longer," said Ahmed Bawa, CEO of Universities South Africa. "The current model entrenches inequities. Our historically white universities can barely afford the subscription model; our historically black universities find it almost impossible."
It is too early to say whether South Africa will adopt all of Plan S, Bawa said. However, he sees "no clear contradiction" between Plan S and South Africa's own 2020 open access initiative.
Grant holders subject to Plan S would be banned from publishing in hundreds of journals, including influential titles such as Nature, Science and The Lancet, unless those journals change their business model.
"It's not about destroying high impact journals. It's about flipping them from behind paywalls to pay-for-publish," said Bawa.
Under Plan S, as with other open access initiatives, publishing charges will be met by funders or universities, rather than authors. The plan also promises to cap these charges. A task force is currently trying to figure out what charge would be reasonable.
The affordability of this model is under debate in South Africa. "We can't have a very rapid shift and realise later that scientists and communities can't afford to publish," said Bawa. "We still don't have a good handle on how much the pay-for-publishing model will cost."
For other countries in Africa, it is not clear, "Whether there are the resources for pay-to-publish," Bawa added.
Zambia formally signed up to Plan S last month, and Smits is urging other countries on the continent to follow. "To build up a science base, the first thing you need is access to knowledge. So if there's one place that has a strong narrative on open access, it's Africa, where there are far better ways to spend money than on journal subscriptions," he said.
Courting the US
Beyond Africa, Smits is also seeking support among public science funders in the US, and is hopeful that the newly appointed science adviser to the Trump Administration, Kelvin Droegemeier, will get behind the plan.
"It will be interesting to see what the newly appointed science adviser, who was a keen advocate of open access in his previous life, will decide to do. Will he allow the US federal agencies to join the plan?" Smits asked.
The long-awaited confirmation of Droegemeier, a meteorologist, to head the White House Office of Science and Technology Policy (OSTP) came on January 2. The post has remained vacant since Trump became president nearly two years ago. However, Droegemeier's confirmation comes during a government shutdown that has shuttered OSTP, along with several research agencies, including the National Science Foundation.
Support for Plan S from the world's newest science superpower – China – now the number one producer of scientific papers, makes the initiative more difficult for anyone to ignore, says Smits.
In three position papers discussed at an open access meeting in Germany in December, China's National Science Library, its National Science and Technology Library and the Natural Science Foundation of China, all voiced support.
"We were surprised by how clear the statement was from China. They used completely unambiguous terms," said Bawa.
Crashing 'the holy houses'
However, Plan S is contentious among scientists who fear it will restrict their choice of where to publish. Several hundred researchers last year signed a letter condemning the initiative, saying it, "Goes too far, is unfair for the scientists involved and is too risky for science in general."
Signatories to the letter, including two Nobel laureates, Ben Feringa and Arieh Warshel, say Plan S's proposed ban on hybrid journals, which charge for some papers and make others free is, "A big problem, especially for chemistry." Such a ban would prevent scientists from publishing in journals that are important for their career progression.
Resistance follows all big changes, Smits said. "As the French say, you can't make an omelette without breaking a few eggs. Of course, there are the holy houses that will be crashed by this radical plan.
"The only thing I think is a pity is that some people were too quick to jump to the wrong assumptions," he said. "I think we have clarified a lot of misunderstandings."
Now, with interest in the plan growing, Smits says he is determined not to let a history-making moment pass. He is receiving some 350 emails a day about Plan S from individuals around Europe, but also from further afield, including India, Indonesia and Mexico.
"A young student from India emailed me to say how much he hopes that plan S becomes a success so that the day will come that he can have unlimited access to the information he needs to do his studies, Smits said. "I read things like this and I feel what we're trying to do here means a lot to a lot of people."