Signing a new declaration in Washington DC, coastal nations set out their research priorities. Scientists say that truly tracking the Atlantic Ocean requires a vast international effort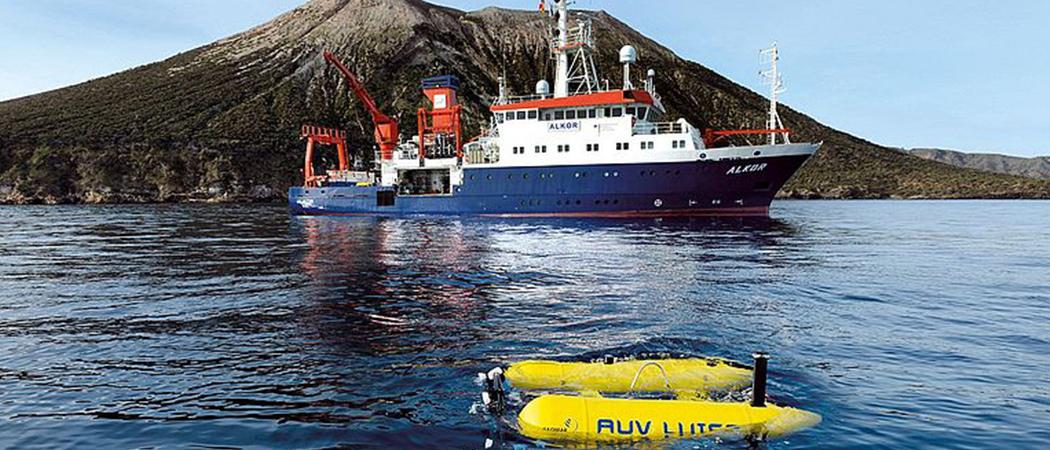 Countries ringing the Atlantic have pledged to work much more closely together on ocean research, data sharing and building the infrastructure needed to understand the vast and threatened body of water that covers one fifth of the earth's surface.
Representatives from the EU, Brazil, South Africa, Canada, the US, Morocco, Argentina and Cabo Verde yesterday signed the All-Atlantic Ocean Research and Innovation Alliance Declaration in Washington DC yesterday.
The agreement is the latest attempt to link up Atlantic oceanographers to improve knowledge of an ocean imperilled by overfishing, plastic pollution and acidification due to climate change.
"In order to understand the ocean and its impacts on weather and climate, one nation can not do it alone," said the US's National Oceanic and Atmospheric Administration in a statement. "We need to work together on data, science and innovation at all levels."
Agreement is essential to manage fish, whale, coral and other species, a spokeswoman said, as well as map the ocean floor. So far, just 23% of the world's seabed has been mapped, but last month, the US joined an international effort to complete this mapping by the end of the decade.
As part of yesterday's declaration, the countries involved have agreed to share "knowledge, infrastructures, and capacity" in Atlantic research, build interoperable data systems, and set up researcher exchanges.
Yesterday's political declaration follows a June meeting in Brasilia by Atlantic scientists which mapped out the gaps in understanding.
"The ocean is still under-discovered," Sofia Cordeiro, ocean programme coordinator at Portugal's Foundation for Science and Technology, told delegates yesterday. "There's still a lot that we don't know."
There are a host of ways in which Atlantic researchers could better link up, she said. Data need to be made more accessible, research duplication avoided, and the social sciences better integrated into research on climate change and the ocean.
African scientists were also not well represented when researchers met in June to map out the field's problems, she warned.
No funding mechanisms
This latest declaration follows a similar 2013 agreement in Galway, Ireland, between the EU, Canada and US. Four years later, the EU, South Africa and Brazil inked a new deal linking up research in the south and tropical Atlantic. The idea behind this new declaration is to join up research in both the north and south of the ocean.
These previous declarations "have led to some real progress in understanding the Atlantic and have encouraged international cooperation," said Colin Devey, an ocean floor researcher at the GEOMAR centre for ocean research in Kiel, Germany.
But the big problem for Atlantic researchers is that ocean science is funded differently in various countries, he said. EU projects, except in special cases, cannot fund non-EU scientists.
"There are no real All-Atlantic funding mechanisms which are coordinated between the declaration partners," he said.
What's more, the vastness of the Atlantic requires far better monitoring than has been established so far.
"To really understand and protect the Atlantic we would need year-round and dense sensor coverage in all parts of the ocean and at all depths," said Devey, who was part of a group set up to improve sea-mapping cooperation in the Atlantic.
Such an extensive system of data collection would take a "huge international commitment" that Devey fears will never make it high enough up the political agenda.
However, data exchange between Atlantic specialists is good, he continued, as is sample sharing, and it's a tight-knit enough community that there is little risk of overlapping, duplicate research.
"If there are blockages to collaboration these are generally due to national governments who see research findings as proprietary," he said.