As Science|Business celebrates the 1000th issue of its newsletter this month, we republish this story from October 2013 by Joanne O'Dea, who found out some Horizon 2020 draft work programmes were circulating among a select group of research institutes and universities before the European Commission had published them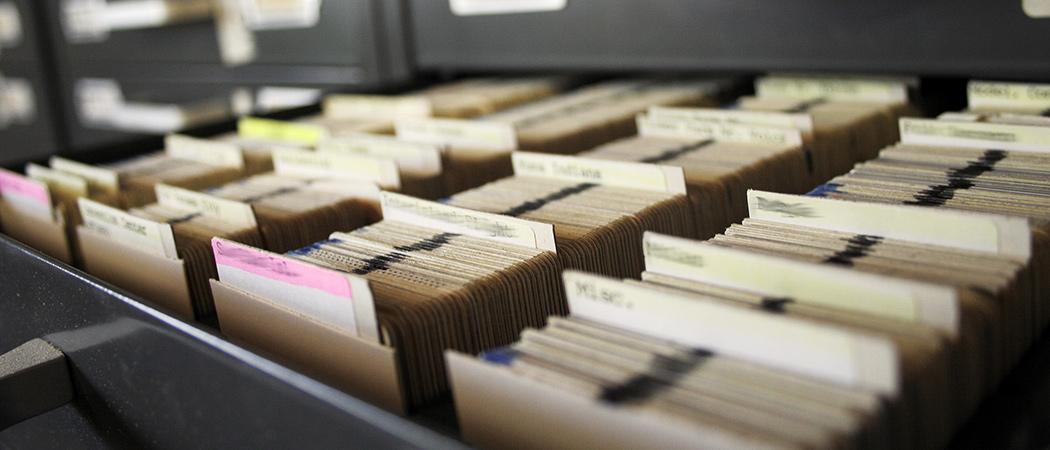 30 October 2013 - Detailed draft work programmes for Horizon 2020, the EU's flagship R&D programme, have been sporadically circulating through Europe since September 2013. A quick Google search serves up several "confidential" documents, providing crucial information for those interested in applying for the first calls under the €70 billion programme.
But the Commission has so far published nothing, giving rise to criticism that those institutes and universities in regular contact with the Commission have been given a preview of the crucial documents, well ahead of the first round of calls on December 11.
Michael Jennings, spokesman for Máire Geoghegan-Quinn, EU Commissioner for Research and Innovation, refutes this entirely, saying, "Currently, draft work programmes are officially discussed only with the EU Member States. We have not published them and have not released them selectively to certain groups."
While the official line may be that participants have ample time after a call has been published to prepare their bids, anecdotal evidence says this is not the case. "Having contributed to several FP7 proposals, I am well aware of the saying 'if you only find out about the call when it is released, you're too late!'," said Vicki Stevenson, Vice Chair and Membership and Education Officer of the Energy Institute, South West and South Wales, UK.
Koen de Pater, head of the Dutch National Contact Points is also aggrieved at the selective dissemination. "I think the time has come for the Commission to publish the drafts on a website, with a disclaimer of course. Open access up front," he told Science|Business.
With many research organisations and interest groups already studying the programme priorities, anyone still left in the dark will have some considerable catching up to do. But a Commission official, responding to questions from Science|Business on the informal circulation of the information, said it is likely that the draft work programmes will be officially published in advance of the first calls in December, once member states have given their approval. With less than two months remaining before the first call, this leaves time for the less-informed to get ready in advance of the call, but removes their chances of providing input to the shape of the work programme.
The work programmes that Science|Business has tracked down are:
Pillar I: Excellent Science
Pillar II: Industrial Leadership
Pillar III: Societal Challenges
Spreading excellence and widening participation
Science with and for society - draft work programme from 09/09
Transparency of work programmes
While Jennings is adamant that the Commission has not passed on the inside information, it has shared the draft work programmes with the various programme committees, made up of experts from the member states and other participating countries. These committees play a formal role in the adoption of the work programmes and must vote on the Commission's proposal.
In doing this, committee members can in turn ask for comments and suggestions from experts in their countries, which means that the lucky few with know-how and connections can obtain and study the draft work programmes in advance.  But in a research programme designed to widen participation, and with many measures dedicated specifically to SMEs, it seems particularly questionable for larger, more established research institutes to have a head-start in preparing their calls.
"The success of many institutions is attributed to their greater understanding of the call 'intent' due to their involvement in shaping the drafts," said Stevenson. "Although I'm sure these contributions are helpful to the funding body, this limited consultation process gives the selected consultant institutions a time advantage in which they can shape their consortia and their bid."
While there will be little time for consultation between the Commission's publication of the 2014-2015 work programmes and the first call, Jennings said criticisms that the programme has been prepared in a "vacuum" are simply untrue.
"Horizon 2020 has been prepared following the largest public stakeholder consultation ever for a Commission research programme," he said, "and the Commission is in regular contact with stakeholders.  The Commission also draws on advice of various organisations such as European Technology Platforms, Joint Programming Initiatives and European Innovation Partnerships who identify priorities based on discussions with stakeholders."
But Kurt Deketelaere, Secretary-General of The League of European Research Universities (LERU), said the influence of the expert advisory groups in this first work programme has been very disappointing. "I am afraid that only a minority of them will have met before the first calls are launched," he said, adding that while the "Marie Curie advisory group has already met once, the Social Sciences and Humanities group has not yet met, as well as many others."
The fact that the legislation for Horizon 2020 has not yet been approved, thanks to protracted negotiations between the Parliament and the Council, has hung over preparations for the first work programmes, a factor that will not hinder consultation in the future, said Jennings. "For preparing future work programmes under Horizon 2020 there will be a stable legal basis on which to provide information to stakeholders and seek their advice and inputs."
Reactions to the programmes
For those who have had time to review the draft work programmes, the reception has been mixed. Four epidemiology and public health scientific associations in Europe - the International Epidemiological Association (IEA), the International Society for Environmental Epidemiology (ISEE), the European Public Health Association (EUPHA) and the European Public Health Alliance – say the draft plan for health research overlooks areas such as non-communicable diseases and health services in favour of a narrow focus on biotechnology and personalised medicine.
In a letter to Geoghegan-Quinn, the four groups say, "A major revision of this work programme is necessary in order to effectively focus on health needs in Europe." The letter calls for greater identification of research priorities that would tackle major personal, social, environmental and occupational risk factors of disease.
They add that, "There is a complete absence of the effects of the economic crisis and research on intervention programmes to alleviate effects of the crisis in populations and health systems, despite the fact that Horizon 2020 is one of the tools the EU has to tackle the crisis and this one of the areas where research is the most needed."
According to Deketelaere, it is clear from a look at the draft work programmes that, "the interplay between DG Research and Innovation and the other relevant DGs needs to be improved." This shines through, he said, in the "enormous multitude of topics to be funded by societal challenge six," – innovative and inclusive societies. Forty three topics are to be funded by €90 million. "It may have been a better idea to set aside half of this budget for a flagship programme, and use the remainder to fund a few other worthwhile topics," Deketelaere said.
But such a co-ordinated approach would require a more harmonised approach from all sections of the Commission.  This is an issue reoccurring across all the draft work programmes, said Deketelaere, with 42 priorities indicated in the first work programme for health. "This means that the money is diluted," he said.
Editor's note: Although the Commission is now doing a better job at publicising draft work programmes, Horizon Europe drafts were again circulating online ahead of their official publication in 2021. This renewed the debate over fair play in EU research funding.  
Joanne O'Dea won an award from the Association of British Science Writers for this article