With vaccination rates on the up in Europe, universities are re-opening their campuses and preparing for face-to-face teaching. But the onus will be on students to show they are infection-free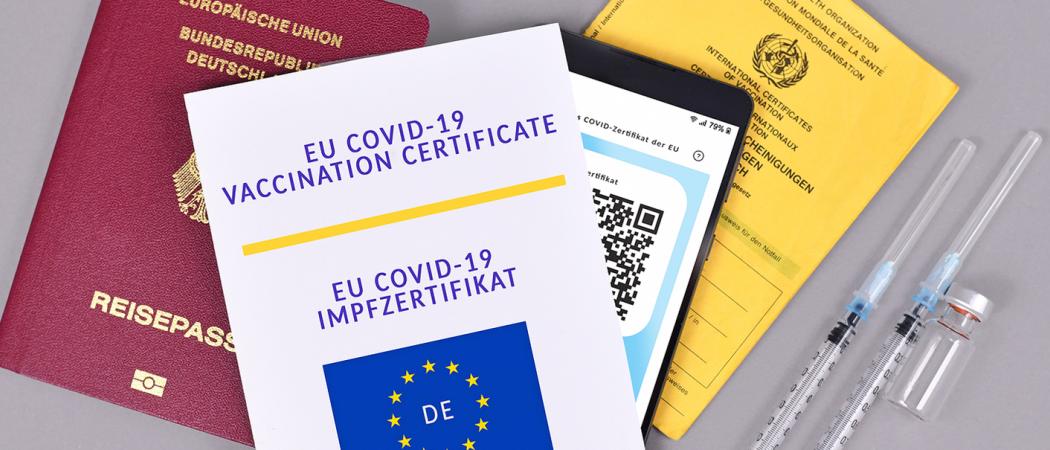 With 70% of the EU population now fully vaccinated, European universities are planning to welcome students back to lecture halls and seminar rooms for the 2021-22 academic year, after long months of disruption and distance learning.
In the early days of the COVID-19 pandemic, universities across the world shut their campuses and moved courses online. Later on, many institutions brought in hybrid formats, but teaching and research have been severely disrupted nonetheless.
In Austria, science minister Heinz Fassman is optimistic universities will be able to carry on their activities in person throughout the upcoming winter. "I am sure that we will succeed in restarting ourselves in the greatest possible presence," Fassman told a meeting of eight Tyrolean universities in Innsbruck last Friday. About 58% of Austrians are fully vaccinated.
Over the summer semester, the University of Innsbruck used the vaccinated, tested, recovered guideline, also known in the German-speaking world as the 3G rule, to estimate infection risk among students. Only students who were either vaccinated, tested or had recovered from the disease were able to participate in face-to-face courses and exams and to book a seat at the university library.
"We want to stick to this in the winter semester," said Bernhard Fügenschuh, Innsbruck's vice rector for teaching.
The university is using social media to keep students updated on the latest rules and safety measures. "Since a high proportion of our students come to us from other European countries and many students work [in an] interdisciplinary [way], we will continue to provide broad information about the safety measures and vaccination options," Fügenschuh said.
The Austrian government has left it up to universities to decide how relaxed their COVID-19 rules should be, with the proviso that they must stick to the 3G principle.
For some institutions, the risk of infection is higher than in others. The Management Centre Innsbruck (MCI), a private business school, has students coming from all over the world who are then placed in internships with private companies. "We have to take special care here," said rector Andreas Altmann.
The Tyrolean Private University is also planning to put in place stricter rules, because it trains healthcare students who are in direct contact with patients during their studies. "This justifies a stricter approach," said rector Sandra Ückert.
The president of the German Rectors' Conference Peter-André Alt has warned students that universities will not be able to provide free tests and urged them to get vaccinated before the academic year starts. "The progress of the vaccination campaign will essentially determine which options for action will be available to the universities in the winter," he said. A little over 60% of the German population is fully vaccinated.
Similar rules apply in Romanian universities. Free tests are not available meaning vaccination remains the cheapest option students have for returning to university lecture halls.
The Babeș-Bolyai University (UBB), the largest higher education institution in the country, has opened a vaccination centre on its campus and is advising incoming students to get the jab before courses start in October. "Together with the UBB Students Council, we will help students to get vaccinated so that we can come back to normal accommodation and teaching conditions," said rector Daniel David.
In France, president Emmanuel Macron made a controversial move earlier this year when he restricted access to restaurants, cafes and events for unvaccinated people. In July, French minister for higher education, research and innovation Frédérique Vidal said the crisis is not yet over and urged students to get vaccinated. The vaccine is "our best weapon against reintroducing new restrictions in higher education institutions," Vidal said.
According to data from France's public health agency, up to 71% of students are getting vaccinated or have expressed their wish to do so in the near future. Nearly 80% of the entire population has been vaccinated with at least one dose.
No to mandatory vaccination
The European Commission announced today that 70% of the EU population is fully vaccinated. But a surge in infections caused by the more aggressive Delta variant of the SARS-CoV-2 virus has public health officials worried about a potential rise in hospitalisations and deaths in the upcoming cold season.
The Commission wants national governments to do more to convince their populations to get vaccinated, with some countries are pulling the EU average down. In Bulgaria for example, a little over 16% of the population has been fully vaccinated. "We need to close the immunity gap and the door for new variants and to do so, vaccinations must win the race over variants," said Stella Kyriakides, commissioner for health.
Despite the potential of vaccines to significantly curb the fourth wave of COVID-19 infections and prevent the virus from mutating further into more dangerous variants, EU countries have shied away from making vaccines mandatory.
At a meeting of ministers on Monday, Polish president Andrzej Duda said he is against mandatory vaccination and people should be able to choose freely whether to take the jab. In Poland, nearly half of the population has been vaccinated so far.
Polish officials are reluctant to use coercive measures and force teaching staff and students to get vaccinated. In the case of students and schoolchildren, the government advised parents to take up the role of preaching the benefits of vaccination. "If people are forced to do this, we will have a really bad social situation that will significantly worsen the mood," said Duda.
In the UK also, universities are returning to face-to-face teaching for the new academic year.
In a letter to students, Claire Morgan, the pro-vice chancellor of Cardiff University said the new academic year will be "as close a return to 'normal' as possible," with the university planning to deliver in-person teaching on campus and reopen libraries, cafes, restaurants and accommodation.
Universities UK published a check list to help higher education institutions figure out how to safely start the 2021-22 academic year.