Austria's decision to ratify the provisional implementation of the Unitary Patent Court agreement ends a decade-long deadlock. After a run in period the full launch of the single patent is expected in the next 12 months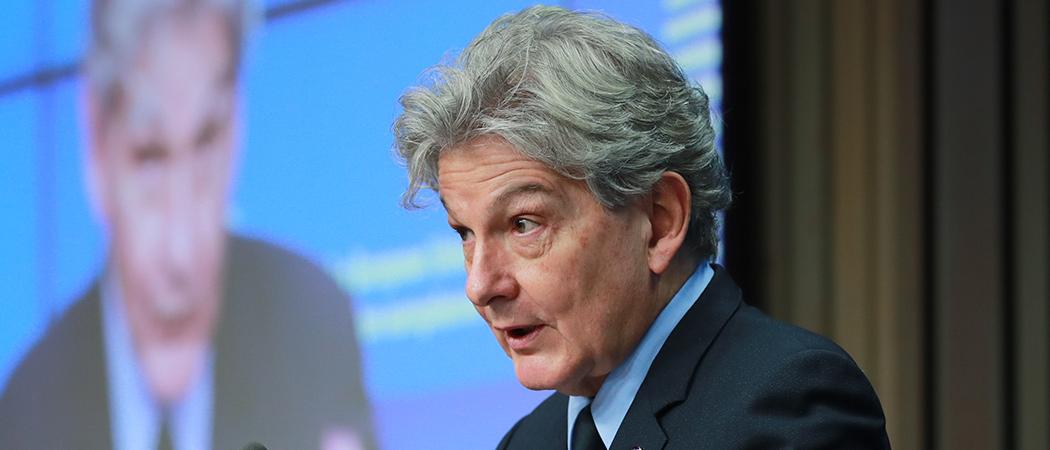 The provisional implementation of the single European patent is finally getting underway, after Austria ratified the agreement on the Unified Patent Court (UPC) that will enforce the system on Wednesday. The move comes ten years after the legislation was voted through, and almost half a century since the single patent was first proposed.
EU commissioner for the internal market Thierry Breton said this paves the way for "the full launch of the unitary patent within the next 12 months."
Austria is the thirteenth EU member state to join in the provisional application of the UPC agreement.
The patent court will be the main institution to safeguard and enforce patents in the EU, reducing the cost of protecting intellectual property rights and helping boost competitiveness. Its formal launch has been delayed by Brexit and more recently, by two challenges in the German constitutional court.
The German court dismissed the two requests to rule against the ratification, leading the federal government to ratify the agreement in September last year. Shortly after this, Slovenia also signed up.
Many details remain to be settled, including the method of selecting and appointing judges and the rules of procedure, but Austria's ratification means the hiring of judges can start.
As things stand, a unitary patent will be enforceable in 25 EU member states, with renewal fees expected to cost €5,000 over ten years, much lower than the current level of €29,000.
With the launch of the unitary patent, the EU is "making sure that our intangible assets – our ideas and inventions – are safeguarded and lead to tangible progress," Breton said. "It will provide a one-stop-shop for the registration of patents in Europe, lower the costs for patent protection, and increase legal certainty by making it easier to enforce patents in the participating member states in a centralised manner."
But before the patent court becomes fully operational, there will be now an eight-month test run, with a provisional application period and inaugural meetings of the administrative, advisory and budget committees of the court. After that, the recruitment of judges can begin.
Patent applications for the new unitary patent will be handled by the European Patent Office (EPO), which will also be in charge of operating the patent register, containing information on patent licenses and transfers.
The EPO says unitary patent protection will boost technology transfer and foreign direct investment in high tech industries by increasing legal certainty, reducing administrative burdens and cutting costs for applicants.