With their future funding in Horizon Europe up in the air, Science|Business is examining what the large public/private joint undertakings have done for us. Here we look at SESAR, set up in 2004 to develop technologies needed to overhaul and harmonise Europe's airspace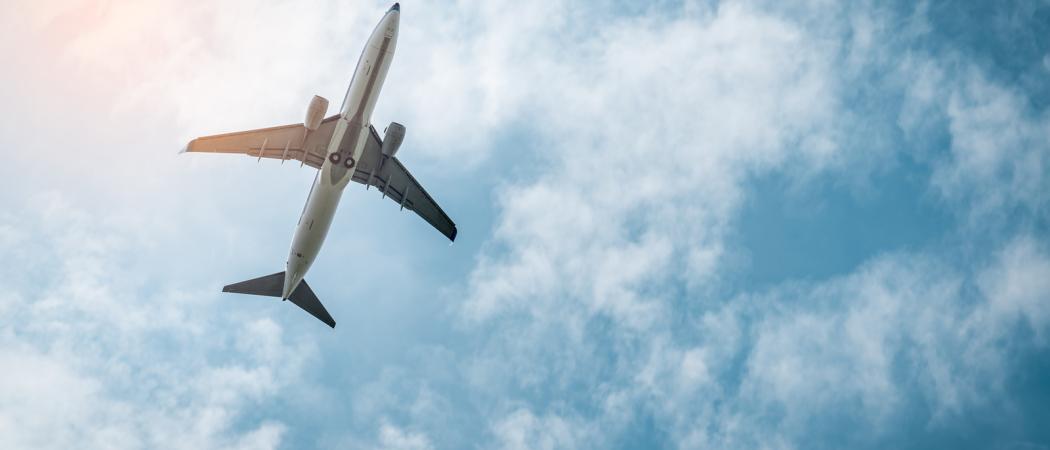 The EU's Single European Sky Air Traffic Management Research programme (SESAR) is about to launch a €40 million call, as it moves onto the next tranche of work in Europe's air traffic management Master Plan, which aims to  integrate and modernise Europe's fragmented airspace.
The research feeds into the Single European Sky project, which has the aim of tripling airspace capacity while halving air traffic management costs.
New technologies are needed to drive forward the integration of European airspace because disparate national systems make managing pan-European flights more complicated, expensive and polluting than it needs to be, Florian Guillermet, executive director of SESAR, told Science|Business.
For passengers, this means delays and missed connections. The fragility of the system was exposed between July – August 2018 when the volume of traffic meant en route delays more than doubled. Twenty per cent of flights were delayed, a problem that the pan-European air traffic agency Eurocontrol blamed on a shortage of air traffic control staff and other capacity issues.
In the face of these problems, SESAR's key goals are to, "increase capacity, increase flight efficiency, reduce environmental impact, reduce the cost of the system," said Guillermet.
Chris Johnson, professor of computer science at Glasgow University who is an advisor to SESAR, said addressing these challenges is essential to maintain the cheap and easy air travel to which we've all become accustomed. "In Europe, we enjoy the ability for more and more people to fly than ever before," said Johnson. But that cannot be taken for granted. "If we don't get things right, it may not be possible for my children to enjoy some of the privileges I had."
Fit for the future
SESAR is one of seven joint undertakings set up as public-private research partnerships that seek to improve Europe's competitiveness in technology areas including pharmaceuticals, fuel cells and nanotechnology.
In addition to EU funding of €600 million from the current Horizon 2020 research programme, SESAR gets some money and significant in-kind contributions from Eurocontrol, whose 41 member countries extend well beyond the EU, reaching all the way to the Caucasus.
Meanwhile, industrial partners contribute in-kind donations, including labour, technical expertise, and facilities for research and development.
Industry partners include Airbus, national air navigation service providers, the equipment manufacturers, Thales, Indra, Frequentis, Honeywell and others.
Like the six other joint undertakings, SESAR's future beyond 2020 is uncertain. All operate on the basis of time-limited mandates, and are funded through Horizon 2020, which expires at the end of next year.
With negotiations over the size and shape of the 2021 - 2027 EU research programme Horizon Europe under discussion, which - if any of them - will survive in their current form remains to be seen.
The pressure is on to demonstrate impact
As one example of SESAR's impact, Guillermet pointed to research it has done on remote towers, which allow traffic in and out of an airport to be managed from a completely different location.
The world's first remotely operated tower at Örnsköldsvik Airport, Sweden, controlled from the Sundsvall air traffic control facilities over 150 kilometres away, opened in 2014. Similar towers based on SESAR research are in operation at airports including Budapest and London City, Guillermet said.
The cost savings of remote towers could be a lifeline for communities served by small, remote airports that are struggling to justify themselves economically and which rely on public subsidies to keep going, Johnson said.
A second example of a SESAR-inspired improvement is a time-based separation system, which means that rather than being a certain distance apart, aircraft have time-based spacing. That maximises runway capacity. The system entered into full-time service at London Heathrow in March 2015, recording 25,000 minutes of delay saved in November of that year alone. Time-based separation is due to be deployed across Europe.
Drone hunting
Another area of SESAR's work centres on the tricky question of how to manage unmanned drone traffic, an issue that came to the fore in January when rogue drones grounded flights at Heathrow, Gatwick, and Newark airports.
"Most of the cases of drones not being where they should be are unintentional," says Guillermet, "[They happen] because the drone was not protected from going there."
But drones are not all bad news and that is why SESAR is looking at ways of enabling unmanned craft to share information with air traffic control systems, identify themselves and recognise designated airspace.
These efforts form part of the foundations for U-space, an EU framework to allow the creation of a European single market for drone services and aircraft, which policymakers hope will support new jobs and economic growth of this new sector of the economy.
U-space aims to allow efficient and secure access to airspace for large numbers of drones, whilst ensuring they do not interfere with manned aviation, and can be overseen by air traffic control.
SESAR says when fully deployed, a wide range of drone missions that are currently restricted will be cleared for take-off. It hopes early U-space services will be in place this year.
In support of U-space, a series of drone demonstrations is now getting underway at urban and rural locations across Europe, with total funding of €9.5 million.
The telecoms companies Vodafone and Proximus are among those participating in the demonstrations, which also include small businesses, research institutes, universities, drone operators, service providers, airports, local/city authorities, law enforcement agencies and civil aviation authorities.
Over the course of 18 months, demonstrations will be carried out in several cities and rural locations in Belgium, Estonia, Finland, France, Greece, Italy, the Netherlands and Spain.
Together they aim to show U-space services are ready to manage a broad range of drone operations and related services, and handle interaction between manned and unmanned aviation.
The demonstrations range from parcel deliveries between two dense urban locations, to medical emergencies, police operations, maritime search and rescue, and forestry inspections.
Progress report
While some elements have been implemented, more than a decade after its launch, the Single European Sky project is yet to deliver on its overall ambition of creating a modernised, integrated air traffic management system.
Despite this, Johnson argues that compared to the U.S., Europe is creating "lots of innovation." Companies are developing their own adaptations of SESAR technologies, creating intellectual property and promoting competition. While the U.S. is clearly ahead in commercial space travel, a greater number of new aviation ideas are being tested in Europe.
The problem is that the original targets on capacity, safety, and environmental stability, "were never really feasible," Johnson believes. While all three targets are worth pursuing, they are in conflict with one another. "Any engineer would've said they were impossible," he said. "If you increase the number of aircraft in the sky, you're necessarily going to have an impact on the environment, and also on safety."
European aviation has "done really well" on safety, but the increased capacity inevitably meant increased traffic. This has knock-on effects in terms of delays, and for the environment. "I think there's a degree of self-reflection and humility needed," Johnson said.
Integration versus centralisation
Last April, thousands of European flights were delayed due to a failure in the centralised flow management system operated by Eurocontrol.  
That raised the question of whether an integrated air traffic control system, managed by a central hub, creates a greater risk of serious failure than separate national systems.
Guillermet agrees that centralisation is flawed. "The idea is really that we need to have a more resilient system," he said. "It was fragmented in the first place, then it was centralised. But centralisation in my view is an outdated philosophy."
SESAR is now working on a distributed architecture for European air traffic control, so that if one node fails the network can carry on operating.
The challenge is to do this in a secure way, according to Johnson, an expert in safety-critical software. There are algorithms designed to decentralise air traffic management, but to date, "none of them have been proven to be robust," Johnson said, noting a more centralised system also has the advantage of ensuring accountability. Last April, the buck clearly stopped with Eurocontrol.
Mandate to 2024
SESAR's joint undertaking mandate runs until the end of 2024, four years after the expiry of its Horizon 2020 research funding. The negotiations on the size and shape of the next research programme, Horizon Europe, are still ongoing.
SESAR is unusual in that responsibility for it is split between the SESAR JU and another entity, the SESAR Deployment Manager, a not-for-profit association composed of the leading airlines, airports and air navigation service providers that are the managers and users of Europe's airspace.
The SESAR DM is funded through the Connecting Europe Facility, which also runs out in 2020. Which leaves hanging the questions of whether either part of SESAR will get public money to see it to the end of its current life expectancy. "I have no answer to that," Guillermet said.
SESAR Deployment Manager
In January 2019 SESAR Deployment Manager said the total number of fully completed air traffic modernisation projects now stands at 105, with the first 100 representing an investment of €403 million. A further 225 projects are ongoing and 19 more planned.
As a result:
738,000 flight minutes expected to be saved in 2019 representing a cost saving of €29 million;
By 2030 the number of saved flight minutes will climb to 12 million, representing a cost saving of €484 million;
12,200 tons of fuel are expected to be saved in 2019, representing 38 300 tons of CO2 saved and a cost saving of €10 million;
By 2030 this will climb to 166, 000 tons of saved fuel and represents 522,000 tons of CO2 saved and saving of €134 million;
363,000 delay minutes expected to be saved in 2019 representing €10 million. By 2030 this will climb to 6.2 million delay minutes saved and savings of €178 million.