A government-commissioned review of university technology transfer will look at the spin-off process, the size of university retained equity stakes and the role of investors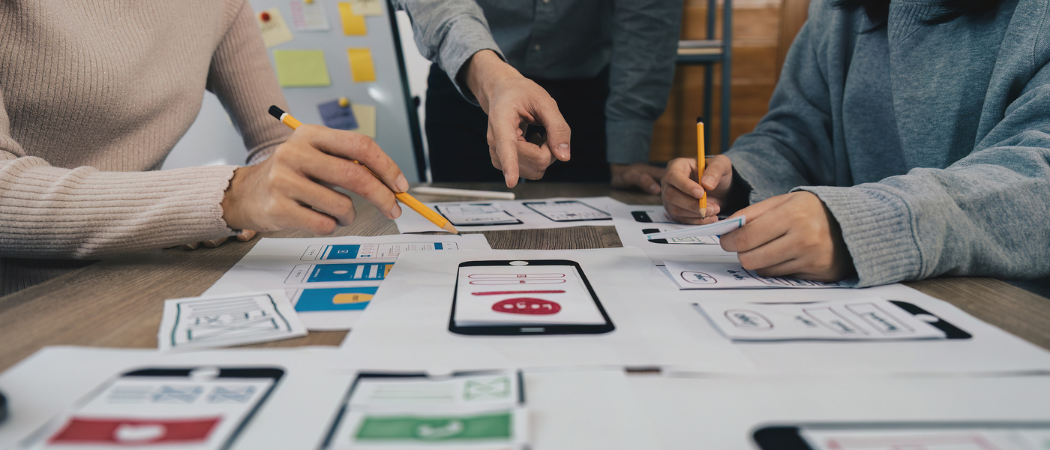 An in-depth review of how universities create spin-off companies has been commissioned by the UK government, as part of moves to boost innovation.
Some in the country see this as an overdue opportunity to fix a broken system, in which universities obstruct spin-off companies as much as they help them. The universities, in contrast, see it is a chance to explain why they act the way they do, and start a debate on how the system can be improved.
"The system just isn't working, so anything the government could do, and is doing, on this would be welcome," said Camilla de Coverly Veale, policy director for start-up advocacy group the Coalition for a Digital Economy (Coadec). "In that sense, this review is critically needed."
Similarly, said Leo Ringer, a partner at Form Ventures, a fund which specialises in start-ups said, "The UK has long had unfulfilled potential when it comes to university spin-outs, so it's great that the government has commissioned a review."
The review was announced on 9 March, alongside a broader new science and technology policy. The terms of reference ask for an assessment of the process involved and the time it takes to spin-out companies and agree licensing deals. Approaches to intellectual property, equity shares and ongoing support from the founding institution once a company is fledged, are also flagged up for attention.
In addition, the review will look at the role of angel and venture investment in supporting early-stage growth of spin-outs and the barriers to academics pursuing commercial interests alongside their academic work.
The review was welcomed by universities. "We are pleased that this is a broad review, and that it is considering the wider environment in which British universities and spin-outs operate," said Douglas Dowell, policy manager at the Russell Group of research-intensive universities.
"Technology transfer in the UK is among the strongest in the world, but the problem with that statement is that it covers a range of institutions, some of which are really excellent, but some which could do a lot better," said Iain Thomas, chair of PraxisAuril, the association for university technology transfer professionals.
On top of the fact that the quality of tech transfer varies according to the size of the university and its location, many investors are reluctant to look beyond the rich pickings in the south east of England.
"There are challenges around building appropriate management and getting investors to move geographies, and I hope that the review looks at those issues in a constructive way," Thomas said. "If this review gets the economic impact of commercialising innovation back on the agenda, that will be really helpful, particularly if it is done with the aim of supporting rather than criticising."
Thomas wants the role of investors to receive equal scrutiny. "If we are to have a greater social and economic return for the country, all parties will have to up their game, and that means the investors as well," he said. "Maybe this review can't change the way that investors act, but it should point out the challenges that some investors present in their expectations."
The Russell Group is also pleased that the role of private investors will be considered. "We hope that the review will consider and recommend ways to encourage more investment, for example by de-risking some of the most innovative technologies and spinouts," Dowell said. The group has long argued for the creation of a deep tech seed fund that would bring government and private investment together.
Retaining equity stakes
Of all the issues flagged for attention by the review, the long-running sore of how much equity universities hold in spin-off companies is the most charged.
"Retained equity by universities is one of the biggest barriers to greater investment in spin-outs," said Ringer. "Many companies cannot be funded by private investors due to high ownership requirements of universities. This needs ambition and fresh thinking - the status quo is holding back the UK tech sector."
de Coverly Veale agrees. "In the very worst cases, you will see start-ups where the university has demanded 60% equity, so the founders are minority holders from day one, and that's not desirable. In the worst examples, start-ups are effectively strangled at birth."
Thomas rejects this view. "Some universities inexperienced in spin-out formation have some learning to do about equity, but likewise, the good universities handle it really well and have led the way," he said.
Universities are keen to bring in evidence from a survey published last November by the UK Policy Evidence Unit for University Commercialisation and Innovation (UCI) at Cambridge University. "This survey confirms that university share of equity is linked to the support provided to spin-outs, and it's a good deal lower than some claim," said Dowell.
For example, for spin-outs built around significant university intellectual property (IP) that have benefited from university resources, the median level of university equity at foundation was 33%. This is 'pre-money', before other investments have been made. Pre-agreed equity pools for an incoming chief executive, employee options, or other purposes typically dilute both the university and founders' equity proportionately, so if these are taken into account the median university position drops to 20%.
Where the university has made a lower contribution to a spin-out, the survey found the median university founding equity was 10%, reducing to 5% once pre-agreed equity pools are taken into account.
In addition, most universities take ordinary shares that dilute in subsequent rounds of funding. If they cannot co-invest as the spinout grows, the initial stake is typically diluted to single digits as the company scales up
For UCI's director, Tomas Coates Ulrichsen, equity is a red herring. "Our work so far suggests that the focus on equity may be misplaced, with little evidence that it is stopping academic teams with strong value propositions from raising investment," he said. "Universities with very different approaches to equity have seen their spinout numbers grow significantly over the past decade, raising significant amounts of investment."
Other factors are likely to be more important than equity. One is the ability to de-risk technology to the point where it will attract investment. Another is developing investor-friendly and commercially viable value propositions. Then there is the ability to assemble a strong team with all the skills needed to build a start-up. And investment, when it comes, needs to be patient.
"All of these factors are harder for universities and academic entrepreneurs if they are not based in the innovation and entrepreneurial hotspot of the UK," Ulrichsen said.
Striking a balance
While the level of retained equity comes in for a lot of criticism, there is little support for a formal limit. "I would be concerned about a hard cap," said de Coverly Veale. "There has to be nuance, but I hope that universities will see that if they take less of an equity stake, but more of these ideas succeed, then everyone will benefit."
Ringer agrees. "Ideally we get to the point where all stakeholders have a shared understanding of the importance and value of lower levels of retained equity, without needing to resort to blunt tools like legal limits or other forms of compulsion," he said.
For Ulrichsen successful negotiations will inevitably require give and take from each side. "Increased understanding of each other's red lines, approaches, and the principles that sit behind them will likely help to reduce tensions that can arise."
The equity row aside, reviewing the process of spin-out creation is seen as particularly important. "The bureaucracy and timelines often involved with working with tech transfer offices can be the killer problem," said Eamonn Ives, head of research with the Entrepreneurs Network, a thinktank. "Especially in fast-moving, cutting-edge fields, even relatively short delays might mean a company missing out on investment that instead goes to a similar one in another country."
The related question of how much support tech transfer offices give to potential founders also deserves attention, according to de Coverly Veale. "When we talk to founders, some say they [were] prepared very well for setting up a business, while others report a much worse experience," she said. "Changing that would probably require extra funding, but it would be interesting to look into. We tend to forget that not all founders are born entrepreneurs, so this education and support is important."