---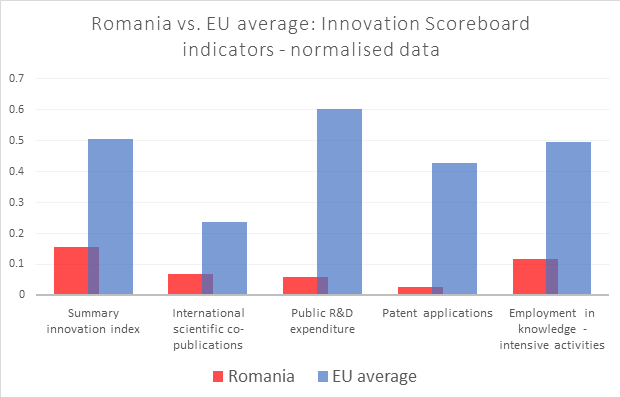 Romania just took over the reins of the EU Council, holding a mandate to help member states reach a decision over EU's post-2021 budget and the size of its research and innovation purse.
But according to European Commission's innovation scoreboard, Romania has EU's poorest track record in research and innovation investment and policy support. It has the lowest R&D expenditure, at only 0.48 of GDP, the lowest number of patents per capita, the lowest rate of employment in knowledge-intensive activities and international scientific co-publications.
The Commission ranks Romania in its "modest innovators" with performance well below the EU average. Together with Bulgaria, Romania's innovation performance is below 50 per cent of the EU average. Its performance declined by 14 per cent between 2010 and 2017.
Source: Normalised data from the EU innovation Scoreboard 2018.