---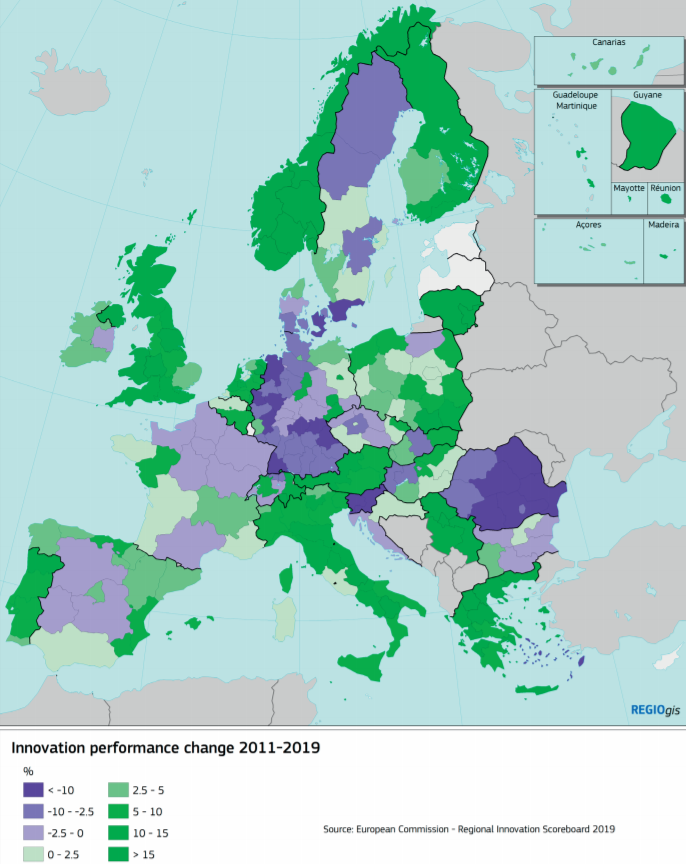 Performance of regional innovation systems decreased in more than half of the regions of Bulgaria Denmark, Germany and Switzerland, according to the 2019 Regional Innovation Scoreboard published by the European Commission. Meanwhile, performance fell in all regions in Romania and Slovenia.
Between 2011 and 2019, 159 regions improved their innovation performance, but in 79 regions performance worsened. In 18 regions, including some in Germany, innovation performance has declined by more than 10 per cent.
Performance was better in all green coloured regions, with darker shades of green showing higher degrees of improvement. Performance fell in all purple coloured regions, with darker shades of purple showing higher levels of decrease.