---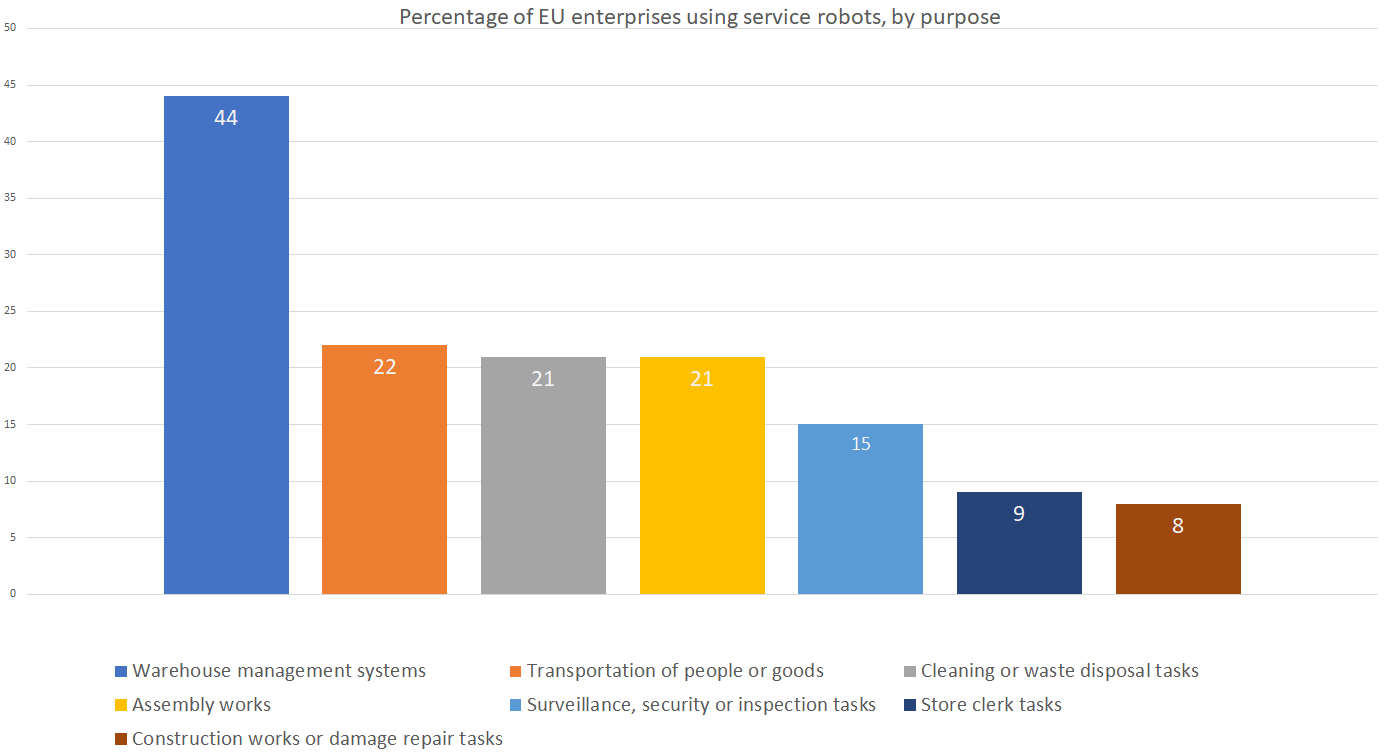 More than 25 per cent of EU companies employing 250 people or more are using some kind of robots, according to the latest data from Eurostat. In 2018, 12 per cent of medium enterprises used industrial or service robots, while only 5 per cent of small enterprises used them.
Spain holds the record for the percentage of companies using industrial or service robots, with 11 per cent, closely followed by Denmark, Finland and Italy. At the other end of the scale, only 1 per cent of companies in Cyprus use industrial and service robots, while 3 per cent of companies in Estonia, Greece, Lithuania, Hungary and Romania use such robots.
Industrial robots are more commonly used than service robots, but more and more EU companies begin to use service robots for warehouse management systems, transportation of people or good, cleaning or waste disposal tasks, as well as assembly works.
Source: Eurostat