---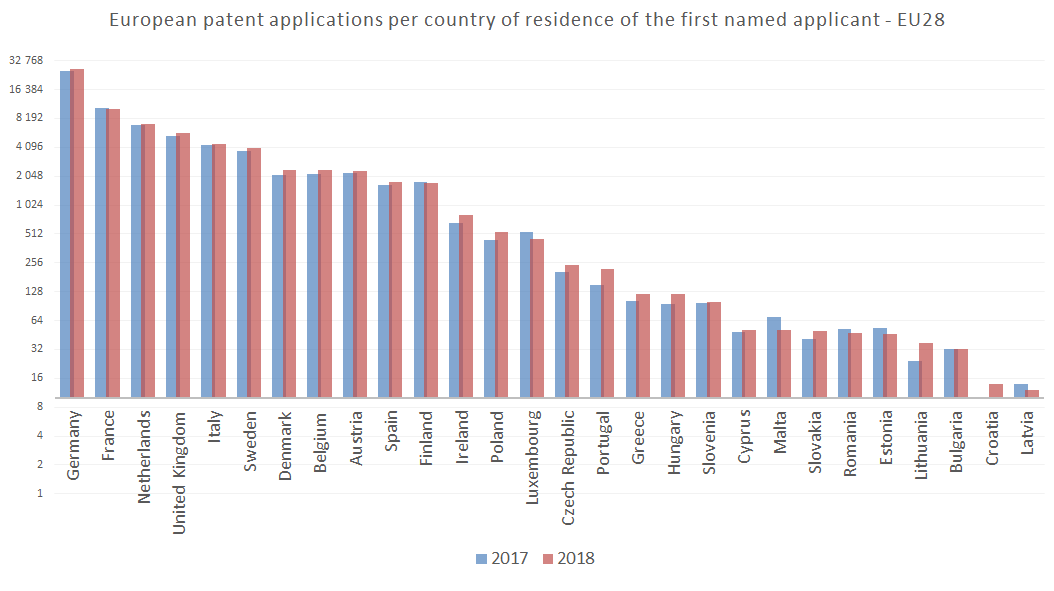 Germany remains Europe's top patent holder with 26,734 European patents applications filed in 2018, a 4.7 per cent increase compared to 2017. This represents Germany's fastest growth since 2010. In contrast, ten EU member states filed less than 100 patents each.
According to the latest data from the European Patent Office, the number of German patent applications grew significantly in the automotive sector and related areas, such as sensors and other measuring devices.
Filings from the UK and Sweden grew by 7.8 and 7.1 per cent respectively, while declines were reported for France (-2.8 per cent) and Finland (-3.8 per cent). Applications from most of France's ten leading technical fields, especially biotechnology, medical technology and ICT, were down, while applications from Finland fell mostly in digital communication, computers and telecommunications.
Of the European economies with mid-range patenting volumes, Denmark, Belgium, Spain and Austria registered the highest growth, continuing their overall upward trends of the previous years.
There was also very strong growth in European patent applications from a number of countries with smaller patenting volumes. For instance, applications from Ireland grew by 21.4 per cent, largely attributable to greater patenting activity in pharmaceuticals and medical technology, as well as in areas related to smart vehicle technology.
Source: European Patent Office