---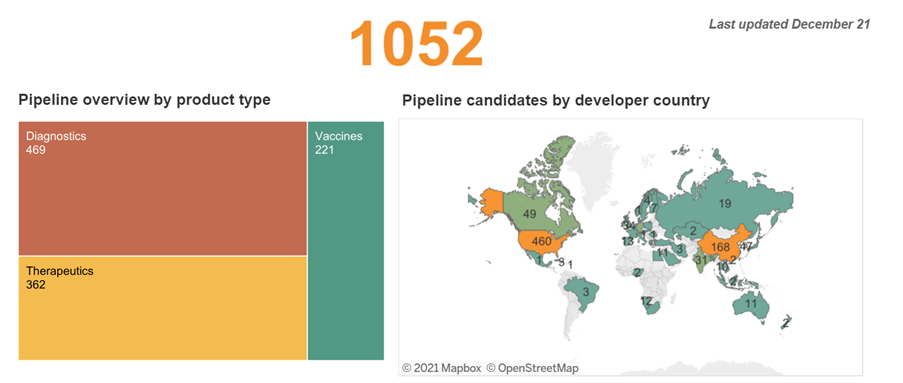 There are 1,052 COVID-19 diagnostics, treatments, and vaccines currently in development around the globe, according to the latest data from the think-tank Policy Cures Research.
The largest percentage of products are diagnostics, accounting of 45% of the pipeline. Potential treatments for COVID-19 come second at 34%, while vaccines make up 21%.
Researchers in the US are working on the largest number of candidates for fighting the virus, developing 44% of the products. China, with 168 programmes in development, comes second. In the EU, scientists are working on 135 products, with another 39 in Switzerland and 35 in the UK.
Between January - October 2020, over $9 billion was invested in COVID-19 research, of which almost half, around $4.5 billion, went to vaccines development.
Another $1.3 billion went towards potential drugs, while diagnostics received only $804 million. The remainder was invested in basic research, platform technologies and various unspecified R&D projects.
Most of the pharmaceuticals in development are still in the early stages of R&D, and only one of 362 has been approved. Of the 221 vaccine candidates, 150 are still at the pre-clinical stage, while three have been authorised for use by western regulators.