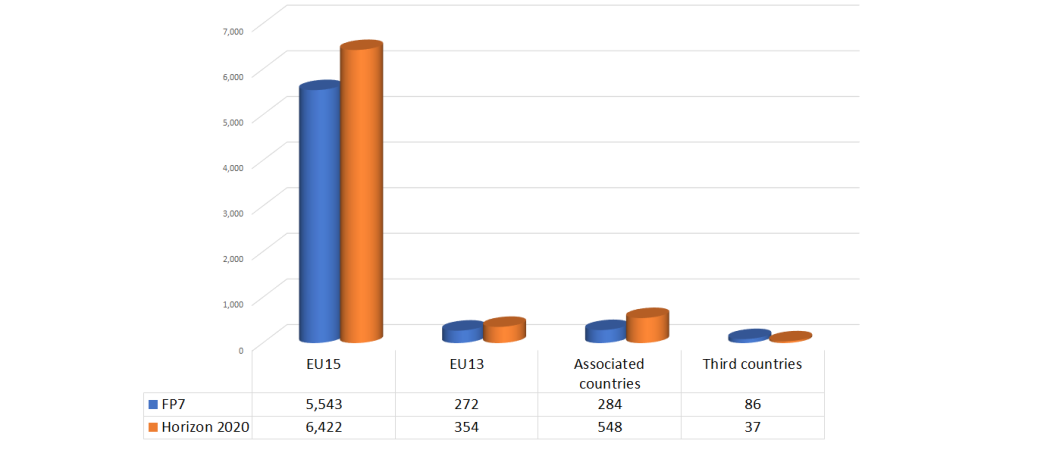 The group of 13 member states that joined the EU since 2004 received 30 per cent more research funding under Horizon 2020 than under the previous programme, Framework Programe 7, according to a monitoring document published by the European Commission.
According to the Commission, more than half of both Horizon 2020 and FP7 funds went to research organisations located in Germany, the UK, Spain, France and Italy. These countries have the largest national research and innovation systems in the EU.  
Beneficiaries from countries with higher national investment in research and development obtain a larger share of research funding from EU's Framework Programmes.
At the same time, EU funding spent on research projects in third countries decreased by more than half.
Source: European Commission