---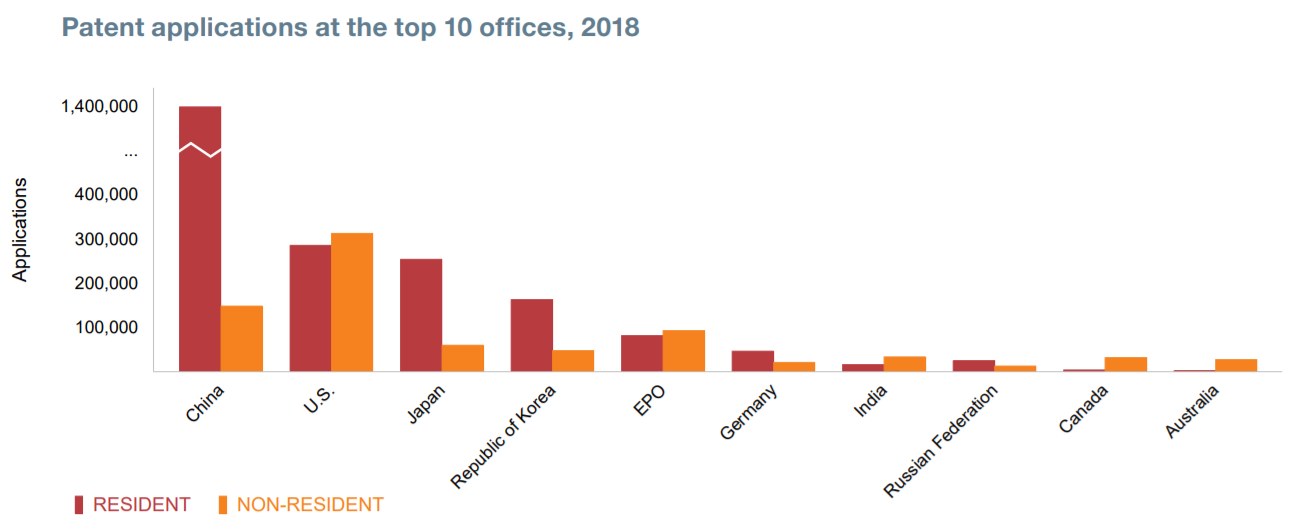 According to the latest data from the World Intellectual Property Organisation, China's patent office received 1.5 million patent applications in 2018, representing 46.4 per cent of all patent applications filed worldwide.
China's share of the world total increased from 15 per cent in 2008, recording year-on-year growth for the past 23 years.
The US Patent and Trademark Office ranked second, with 597,141 applications. It was followed by the Japan Patent Office, with 313,567 applications, the Korean Intellectual Property Office, with 209,992 applications, and the European  Patent Office, with 174,397 applications.
Together, the top five patent offices accounted for 85.3 per cent of the world total in 2018.