---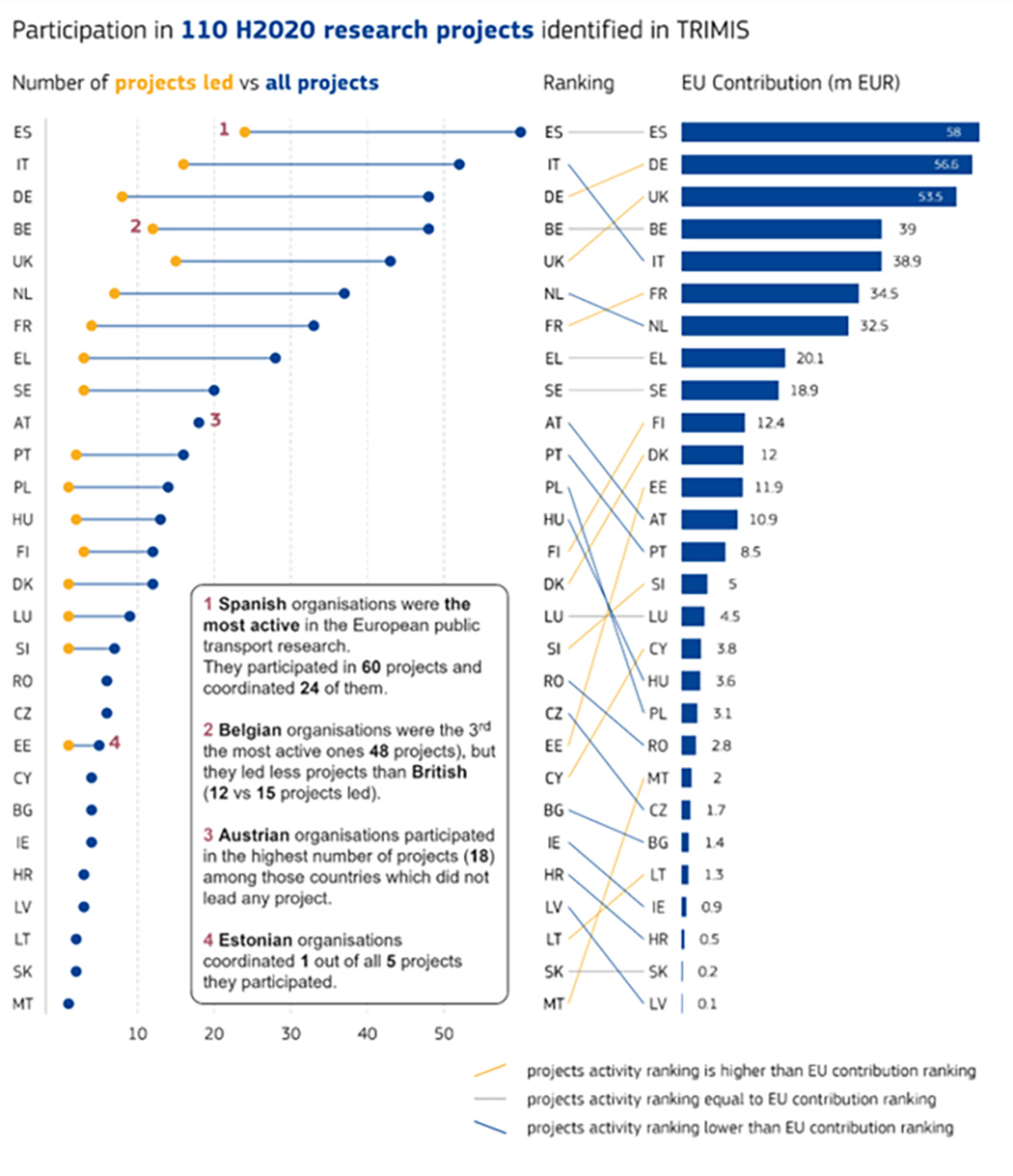 Spain is leading EU research into new ways to organise public transport, according to a new report.
The country led and participated in more projects than any other member state, according to an analysis of 163 European and national projects since 2014, found Public transport research and innovation in Europe, an assessment of the field by the Commission's Joint Research Council.
European researchers have been experimenting with myriad ways to improve and green public transport over the eight years – including testing autonomous buses and shuttles, buses with hydrogen fuel cells, and retrofitting existing buses to make them fully electric.
In terms of the focus of projects, nearly half of them are about "smart mobility and services" – how to replace individual car ownership with things like car-sharing, walking, public transport and cycling, and how to intelligently link these services together.
Traffic management, electrification of transport, and cooperative and autonomous vehicles were also significant areas of study.