---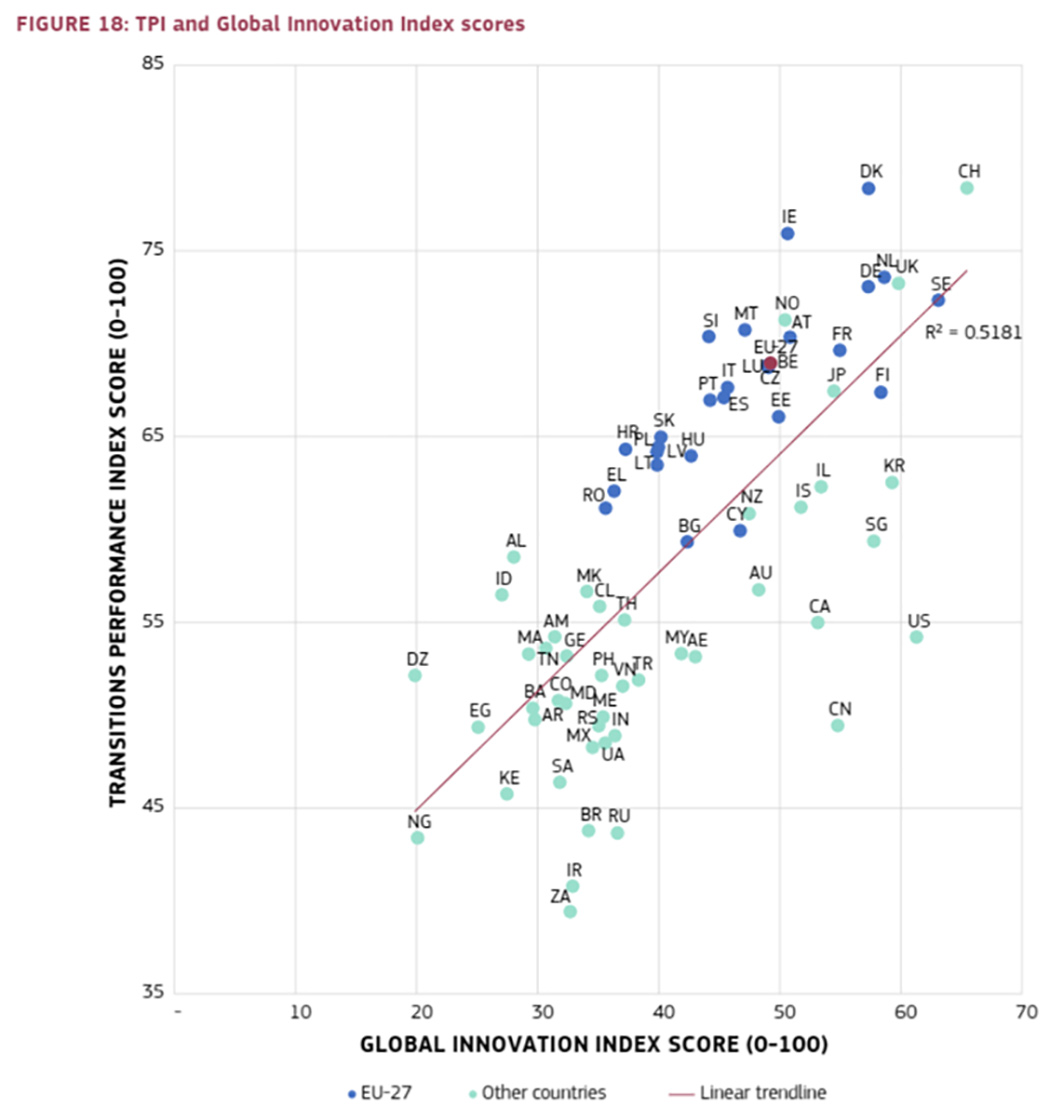 There's a correlation between where a country is placed on the global innovation index and how well it is progressing towards greater sustainability, according to a new European Commission report.
As EU countries implement policies for green and digital transitions, high potential for innovation seems to be a helping factor, as demonstrated by countries such as Switzerland, Denmark, Sweden, the Netherlands and Germany.
But there are exceptions to the rule. The US, despite being one of the most innovative countries in the innovation index, scores rather poorly on the Commission's transition performance scale, as do Canada and China. Here, it is suggested that political priorities may be hampering progress, as lower ratings are partially explained by low scores in the environmental pillar.
In the EU, almost all countries outperform the transition performance indicator compared to their innovation scores.
Overall, Ireland and Denmark are European transition leaders – and also global leaders, with the Commission ranking most European countries at the top of the table. Other western European countries follow in the 'strong transition' category, ahead of the rest of the world. Central and eastern Europe, rank above most non-European countries but lag behind western Europe in both transition and innovation scoring.
The Commission's graph uses the Global Innovation Index developed by the World Intellectual Property Organization, which measures the innovation performance of 132 countries around 80 indicators.
The EU's transition index takes into account economic, social, environmental and governance progress. It was updated in 2021 to better reflect the EU's push for green and digital transition.