---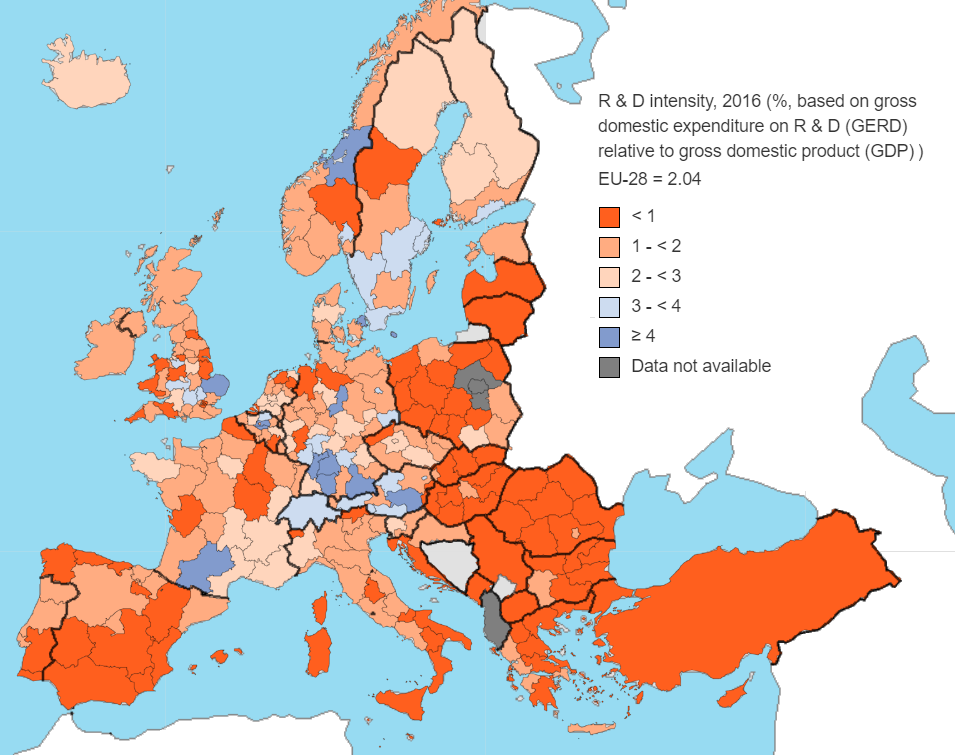 In 2016, almost half of Europe's total gross domestic expenditure on R&D took place in just 27 of the 266 regions, according to Eurostat's 2019 regional yearbook.
In addition, only 11 regions, five of which are in Germany, reported R&D expenditures higher than four per cent of GDP.
R&D Intensity is highest in Germany's Braunschweig region, where total R&D expenditure is 10.36 per cent of GDP. The region is followed by Stuttgart, Brabant Wallon and Vlaams Brabant in Belgium.
R&D intensity is a term used by Eurostat to measure research spending by businesses, higher education institutions, government and private non-profit organisations, as a percentage of GDP. The EU average is 2.06 per cent, well below the 3.0 per cent target set by the European Commission in its policy strategy for 2020.
In 2017, EU's total R&D expenditure was €317.1 billion, an average of €620 per inhabitant.
Source: Eurostat regional yearbook.