---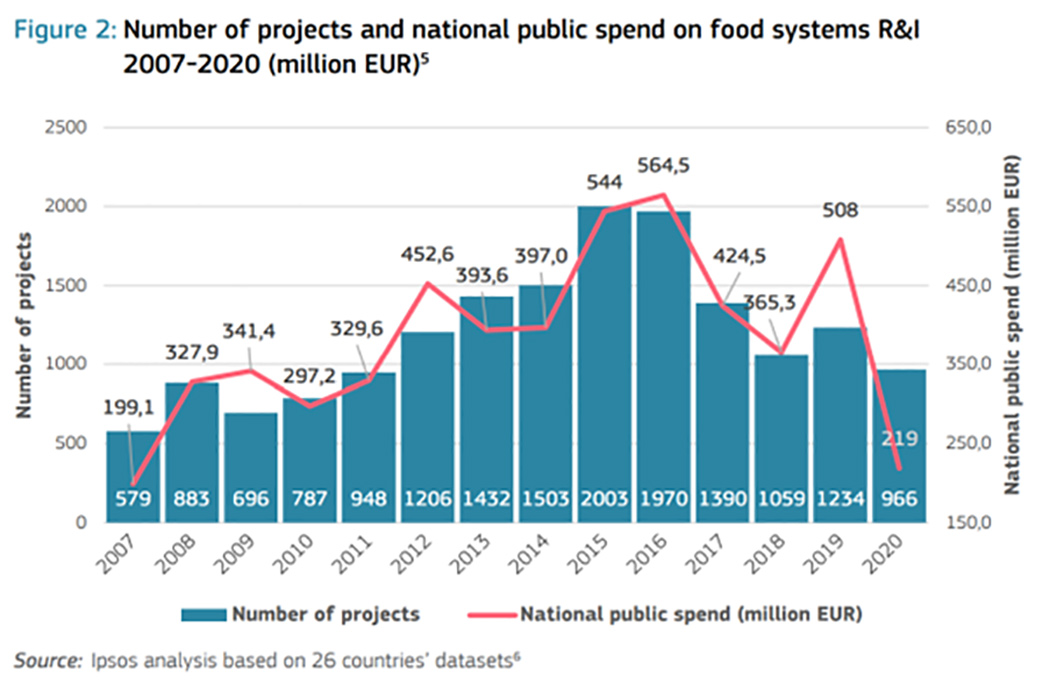 EU member state spending on research and innovation in food systems has declined since 2015, but EU funding of the area through its research framework programmes has grown consistently since 2008, a new report has found.
Food systems research covers everything from agriculture to food waste, to how to persuade people to change their diet. The field is crucial for hitting a variety of environmental and health goals.
From 2007 to 2020, member states spent €5.5 billion on food systems research and innovation. No country spent more than 3% of its R&D budget on the topic.
The EU, by contrast, spent €18.4 billion in the same period, a full 15% of the total budgets of FP7 and Horizon 2020, the research programmes that ran during that period.
The report, Food Systems: Research and Innovation Investment Gap Study, produced for the Commission, concludes that the EU has a much stronger public sector research and innovation focus on food systems than the US, China or Canada.
But these three comparator countries have relatively more private sector investment in food systems than the EU.
Between 2007 and 2020, €43 billion of equity capital flowed into EU food systems companies. By contrast, €138 billion went to US firms during the same period.