---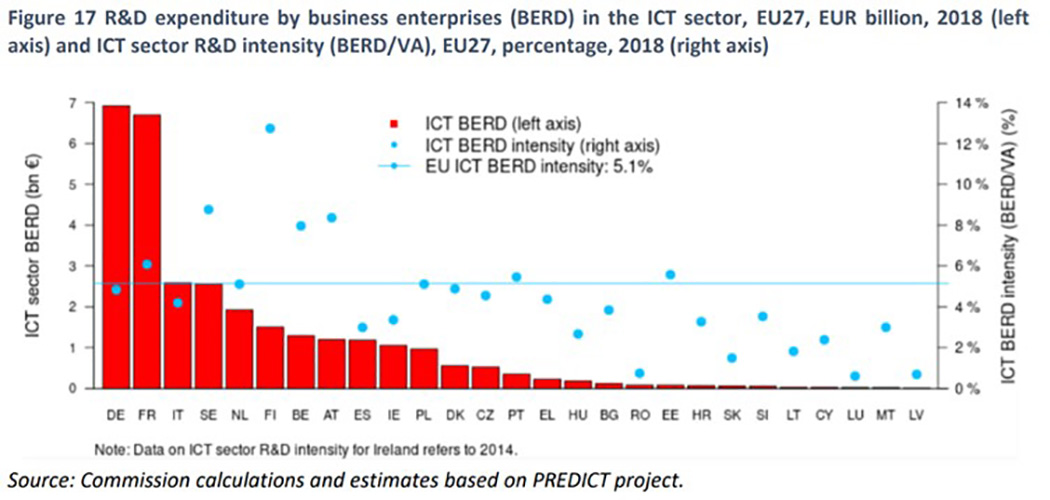 German and French industries are the biggest spenders when it comes to research and development in the information and communications technologies (ICT) sector, making up half of all EU spending, according to the Commission's latest Digital Economy and Society Index (DESI).
In 2018, German companies spent €6.9 billion on ICT R&D and were responsible for 23% of total EU spending. French companies came close, spending €6.7 billion, 22% of EU investment, in 2018.
But the biggest spenders might not be getting the most from their investment. When the expenditure is divided by the sector's gains, Finland comes out on top with a 12.7% R&D intensity rate as of 2018. Sweden, Austria and Belgium come after, with rates between 8 and 8.5%. The EU's biggest spenders, Germany and France, meanwhile, stood close to the 2018 EU average of 5.1%.