---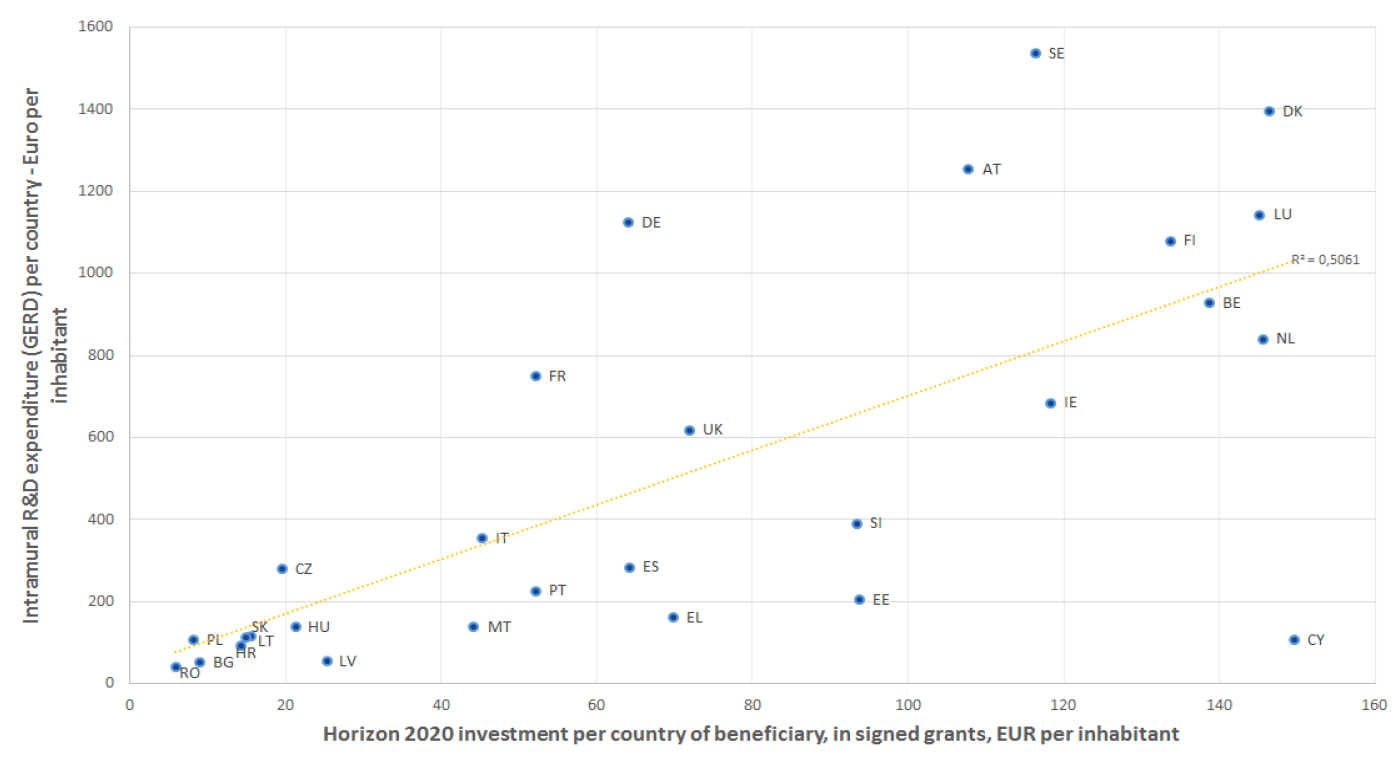 The more a country spends on research and development, the more successful it is in getting EU research grants under Horizon 2020.
According to European Commission data, a country's national R&D capacity is directly proportional to its success rate in EU's research programmes.
Under Horizon 2020, the Commission has introduced some measures that were supposed to spread excellence and widen the participation of member states in EU research programmes.  About €328 million has been spent so far on spreading excellence, while programmes such as COST and the Policy Support Facility provide support to member states with low performing research and innovation systems.
However, more than half of EU member states spend less than 2 per cent of GDP on research and development, with countries like Romania and Bulgaria spending less than 0.5 per cent of GDP. The EU is still far from accomplishing its goal to reach 3 per cent of GDP R&D expenditure in all its 28 member states by 2020.
Source: European Commission