---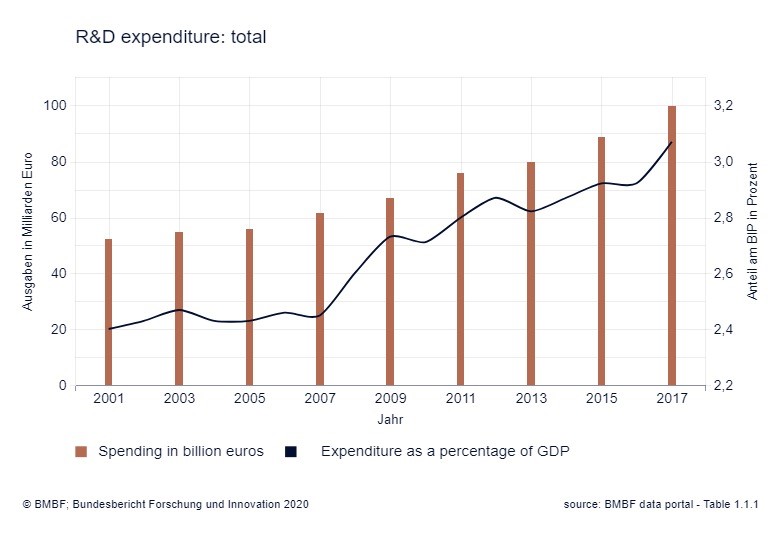 Germany is getting closer to its self-imposed target of spending 3.5 per cent of GDP on R&D, new government data shows.
The 2020 edition of the Federal Report for Research and Innovation sees national R&D expenditure going above 3 per cent after more than a decade of growth. The government plans to reach the 3.5 per cent mark by 2025.
Germany is one of the few countries in Europe that was able to keep increasing R&D investment through the financial crisis of 2008 and its aftermath.
This summer, the country will take over the rotating presidency of the Council of the European Union, with a research agenda focused on digitalisation, health and climate change, at a time when Europe is struggling to cope with the COVID-19 pandemic and its impact on society and the economy.