---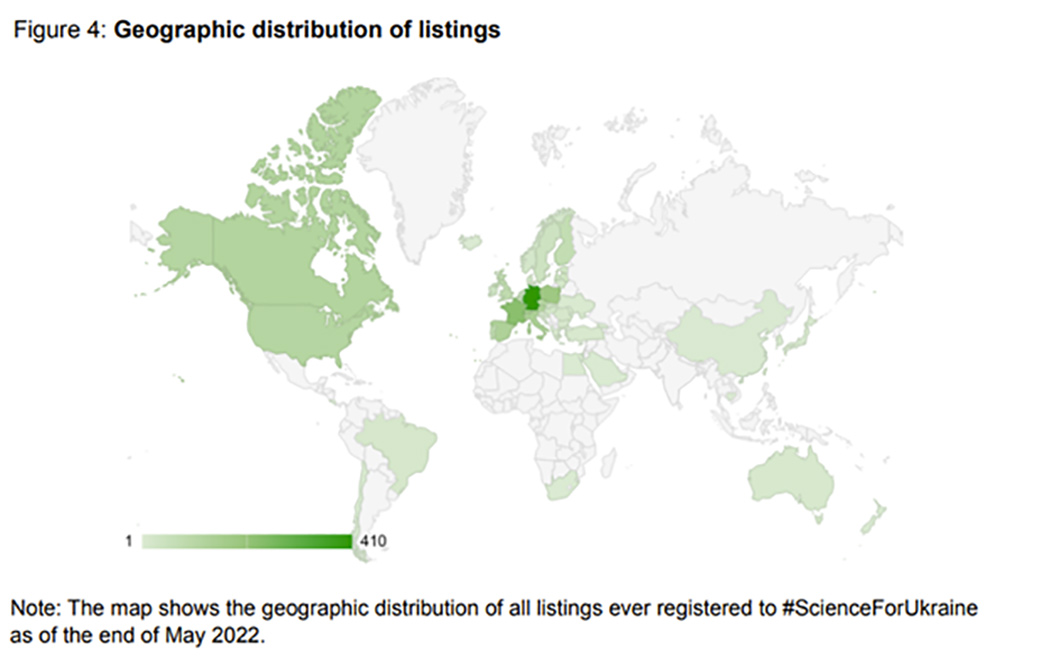 Most job listings posted this spring for Ukrainian refugee scientists were in Germany, according to a report by the grassroots organisation Science4Ukraine.
The organisation created a platform where universities and research institutions from around the world could post job openings and other collaboration opportunities for Ukrainian academics who had to flee their country after the Russian invasion in February.
Researchers who volunteered to help Science4Ukraine have written a paper reviewing the impact of the initiative.
The website scienceforukraine.eu received over 2,600 support listings, 410 of which were offered by German institutions. French institutions offered 227 listings, while 183 came from Poland. The website recorded more than 120,000 visits, of which 12,000 were reported to come from Ukraine.  
According to the authors, the number of new opportunities submitted for posting peaked in early March and then decreased considerably. The number of offers grew temporarily in April after the European Research Council announced its ERC for Ukraine programme.