---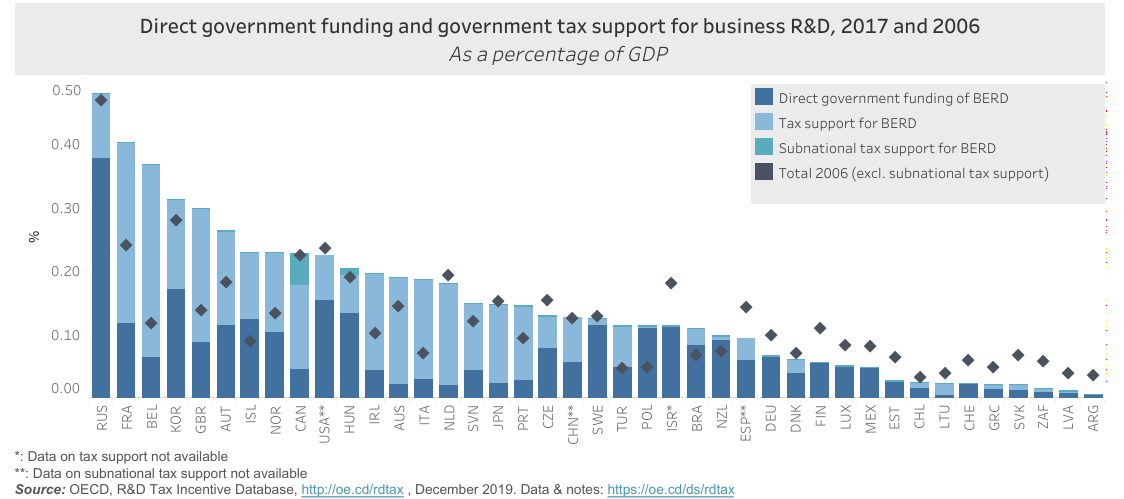 France and Belgium are the EU member states offering the highest tax support for business R&D, according to a new ranking by the OECD.
An analysis of country profiles released by the OECD in January shows how much governments spend on funding and giving tax support to business enterprise R&D (BERD), providing the most up-to-date and internationally comparable information on the design and cost of R&D tax relief provisions.
In 2019, 30 OECD countries gave preferential tax treatment to business R&D expenditures, up from 19 in 2000.
From 2006 - 17, total government support for business R&D expenditure as a percentage of GDP increased in 29 out of 45 countries for which data are available, with the Russian Federation, France and Belgium providing the most support in 2017.
Source: OECD