---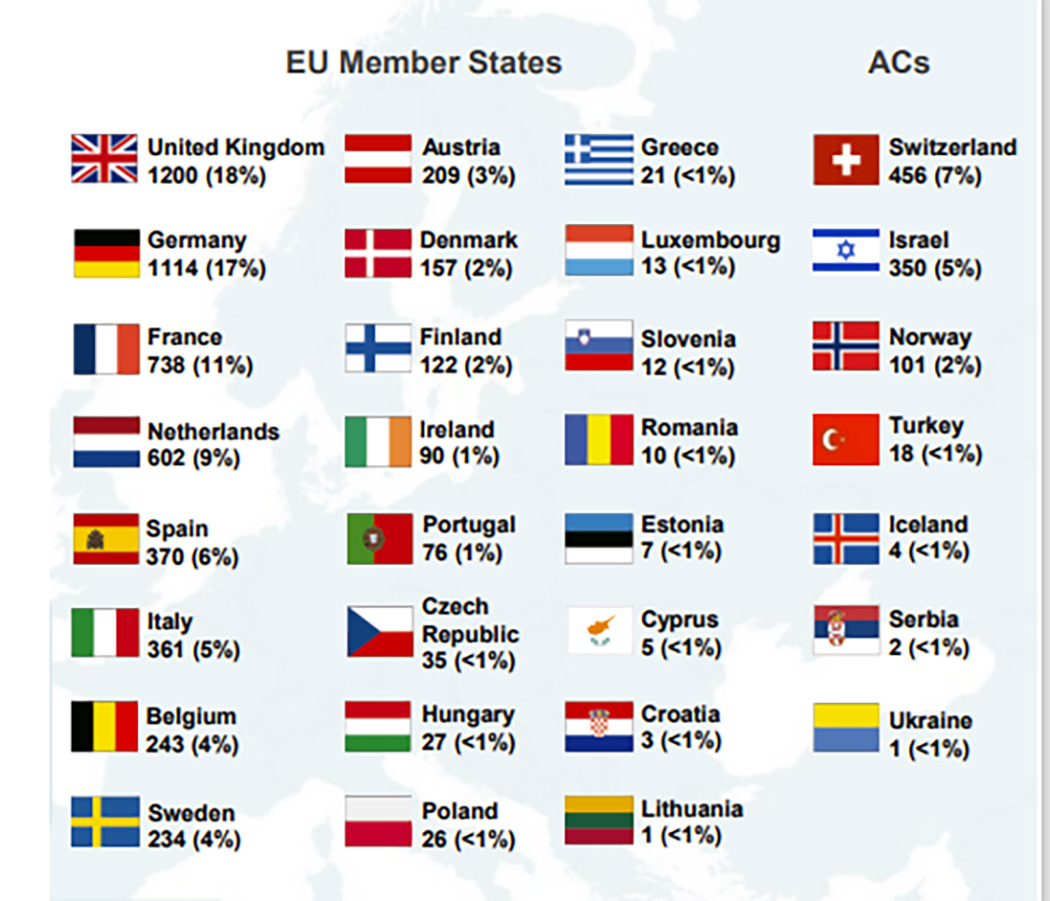 A new in-depth analysis of all research projects funded by the European Research Council (ERC) under Horizon 2020, reveals 55% of all grants combined went to the UK, Germany, France and the Netherlands.
Researchers in the UK won 1,200 grants, representing 18% of the 6,608 ERC projects funded under its single-investigator calls, according to a study released today by the ERC.
Germany is particularly strong in the life sciences and physical sciences and engineering domains, hosting the largest share of projects of all countries.
Some countries do particularly well in specific fields. The UK and the Netherlands hosted 40% of projects in social sciences and humanities, while France hosted 21% per cent of all projects funded in mathematics.
For this study, the ERC analysed all 6,707 research projects it has funded between 2014 and 2022. The projects are worth a total of €13.3 billion. The ERC Scientific Council designed a special methodology using a three-dimensional classification system of almost 900 terms describing the disciplines, methods and topics of each ERC project.
Of the ERC projects, 34% are likely to contribute to health, including in cancer, brain and human mind research. One in ten projects addressed problems linked to the digital transition, half of which were in the area of artificial intelligence. Finally, 14% were relevant to climate policies and green solutions.
"This report refutes again the view that you have to tell researchers what to do because otherwise they'll never get down to practical matters and urgent problems," said ERC president Maria Leptin. "Nothing is further from the truth."
The study is available here.