---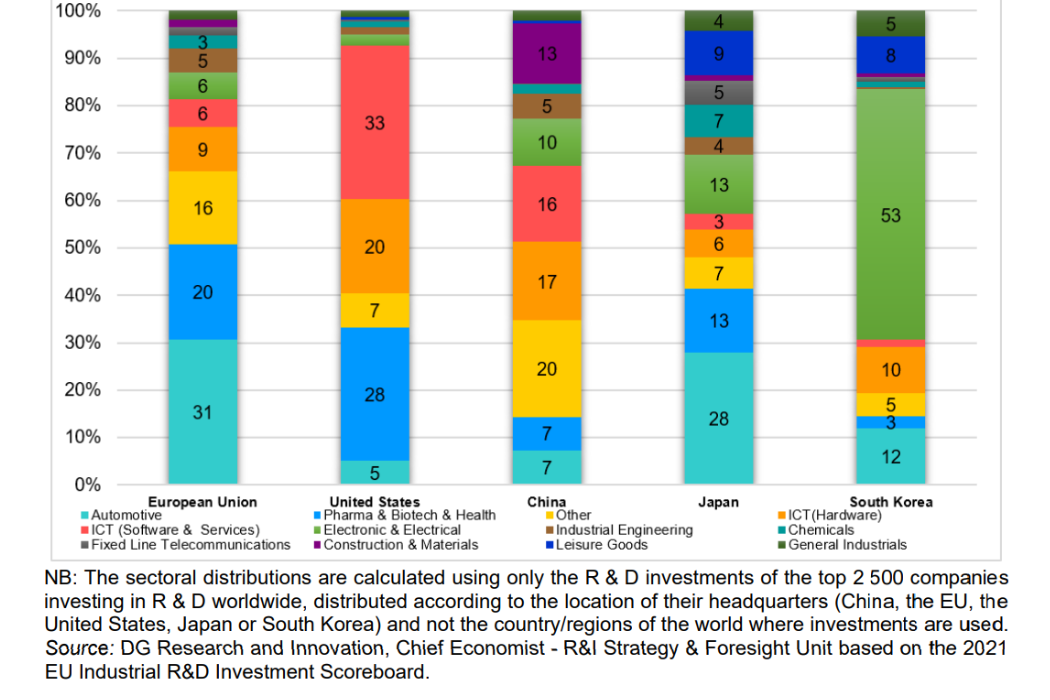 The EU is lagging behind its international competitors in terms of the proportion of private sector R&D, according to a European Commission analysis carried out to set the scene for the strategic plan for the Horizon Europe research programme from 2025 – 2027.
The analysis shows companies fund 59% of R&D in the EU, lower than the US at 63% and far lower than Asian competitors, such as China, South Korea and Japan, where companies account for 76%, 77% and 79% respectively of R&D investment.
Part of the problem is the structure of the EU economy, which means most corporate R&D expenditure is not directed at sectors, such as ICT software and services and life sciences, which have high R&D intensity.
The biggest private sector investors in R&D in Europe, the automotive companies, account for almost one third of total investment. However, this is a medium-high R&D intensity sector. Meanwhile, US companies are investing a similar proportion in the high R&D intensity sector of ICT software and services, as shown in the graph above.
The data cover the top 2,500 investors in R&D worldwide and refer to where the companies are headquartered, not where the money is invested.
To make matters worse for the EU, the COVID-19 pandemic hit private sector R&D and in 2020, for the first time in a decade, corporate investment fell in the EU.