---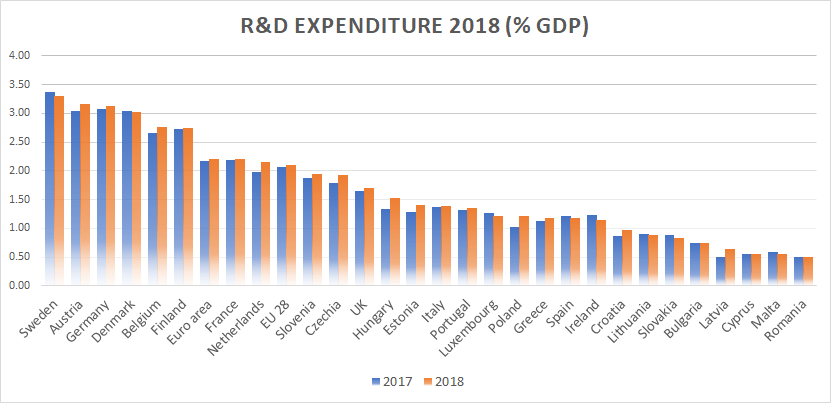 In 2018 R&D investment in the EU increased from 2.07 to 2.11 per cent of GDP, according to the latest Eurostat data.
The biggest increases in R&D spending were recorded in Netherlands (from 1.95 to 2.16 per cent), Poland (1.03 to 1.21 per cent), and Hungary (1.33 to 1.53 per cent). The most significant decline was recorded in Ireland. The country's R&D investment dropped from 1.23 to 1.15 per cent.
So far, only four member states have reached the European Commission's target of 3 per cent R&D spending. In 2018, Sweden spent 3.31 per cent of GDP on R&D, Austria 3.17 per cent, Germany 3.13 per cent and Denmark 3.03 per cent.
At the same time, public R&D expenditure decreased in 12 member states.
Source: Eurostat