---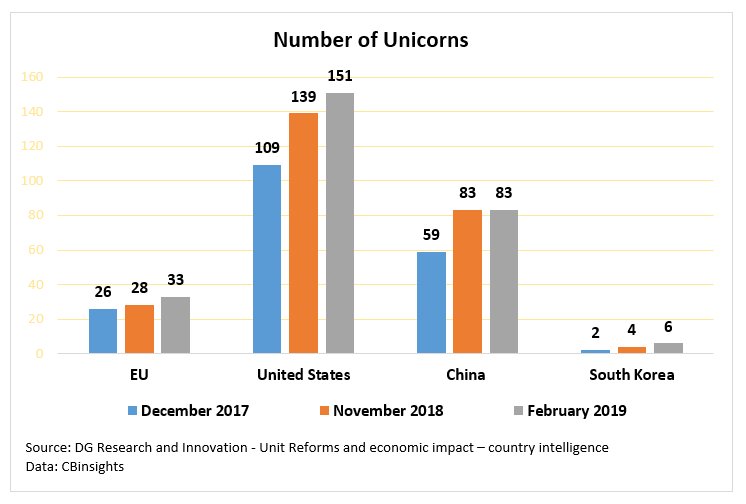 The European Union has fewer billion-dollar companies it can brag about. The latest Commission analysis based on CBinsights data shows the US has five times as many unicorns as the EU, while China has 2,5 times more.
According to Román Arjona, chief economist at the European Commission's directorate for research, "Europe needs faster strides to keep apace in research and innovation skills and digital."
With only 7 per cent of the world's population, the EU makes 20 per cent of global R&D investments and has a leading position in global public R&D investments. It produces one third of the top 10 per cent most cited scientific publications worldwide. However, the EU does not manage to turn its scientific excellence into innovations as quickly as its main competitors.