---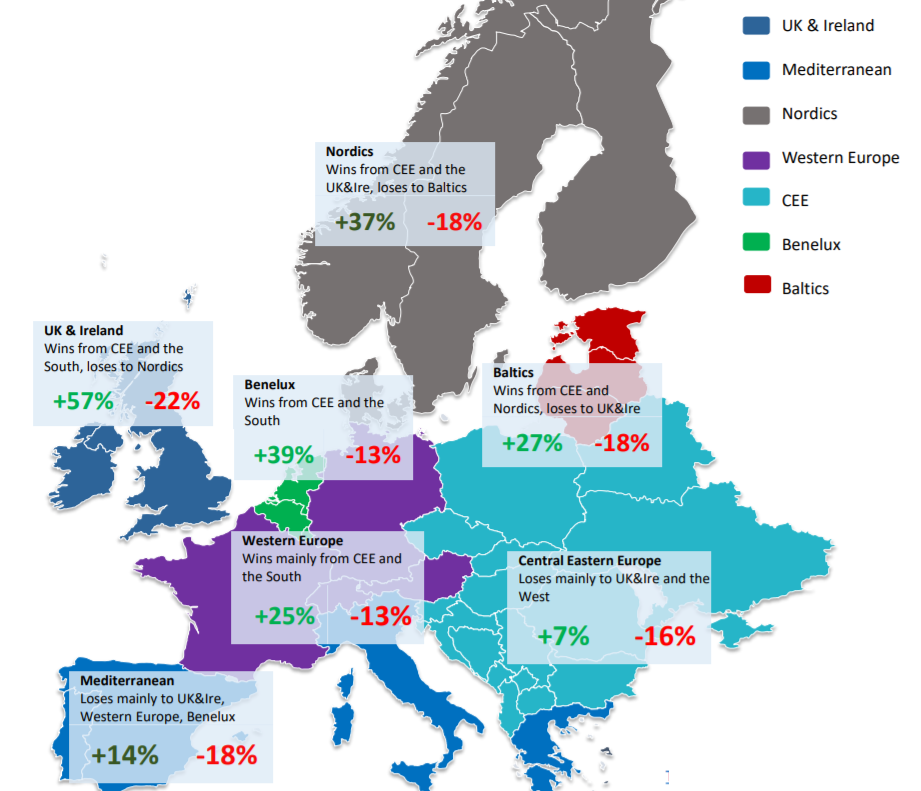 A survey of the founders of start-up companies in Europe shows countries in central and eastern Europe lose more entrepreneurs than they gain.
According to the 'Startup Heatmap' published today, about 16 per cent of start-up founders in central and eastern Europe chose to move to western Europe, while 18 per cent leave the Mediterranean region.
In the Mediterranean region, Spain and Portugal do attract entrepreneurs, but Italy and Greece have lost 20 and 39 per cent of their start-up founders respectively. 
The countries that benefit the most from the migration of entrepreneurs are UK and Ireland, Benelux and the Baltics.
The number of founders starting companies in countries other than their place of birth increased from 23 per cent in 2016, to 29 per cent in 2019. Of these foreign-born founders, 40 per cent are from outside the EU.
The analysis is based on data collected from more than 100 cities across Europe and a survey of more than 1,500 start-up founders. The heatmap is a project of the European Startup Initiative, a non-profit organisation that wants to help build an attractive entrepreneurial environment in Europe.
Source: Startup Heatmap 2019