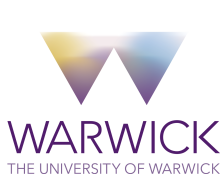 Firmly established as one of the UK's top universities, the University of Warwick is renowned for being forward-looking and ambitious, with an acknowledged reputation for excellence in research and teaching.
Still a relatively young institution – established in 1965 – from the outset Warwick quickly became known for our entrepreneurialism and for building strong links with business and industry. Our reputation for employability, academic excellence and a desire to do things differently is reflected in our consistently high performance in Higher Education league tables. We are ranked 3rd most targeted university by UK's top 100 employers (The Graduate Market in 2020, High Fliers Research), 8th in Europe for teaching and learning environment (Times Higher Education 2019), and 20th Most International University in the World (Times Higher Education 2021).
As a leading UK research institution, we are committed to research that is internationally recognised and impactful. Our researchers are inspired by fundamental questions led by our intellectual curiosity. They are supported to deliver provocative, interdisciplinary research which aims to create knowledge and transform the way we understand the world.
Warwick's expertise currently spans 31 academic departments and more than 50 research centres and institutes across three Faculties: Arts; Science, Engineering and Medicine; and Social Sciences. Our Global Research Priorities are helping to improve the lives of people around the world by bringing our research teams from many different disciplines in order to tackle some of the most complex global challenges.
Learn more
---
University of Warwick News