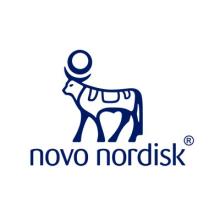 Novo Nordisk is one of the world's leading pharmaceutical and biotechnology companies. For almost 100 years, we have been translating the unmet medical needs of people living with a serious chronic disease into innovative medicines and delivery systems.
The roots of Novo Nordisk stretch back to the early 1920s, and the discovery of the insulin molecule by researchers in Canada. Shortly afterwards, the Nordisk Insulinlaboratorium began the commercial production of insulin in Denmark, thereby transforming life expectancy for diabetes patients. In the decades since, Novo Nordisk has become the world's largest insulin manufacturer, accounting for over half of global production.       
Our company's focus today is on the serious chronic diseases that affect hundreds of millions of people and are among the most urgent global health challenges – in particular, diabetes, obesity, and other rare blood and endocrine diseases. Our success is driven by an advanced R&D network spanning Denmark, the UK, India, China, and the United States, through which we make long-term investments in novel treatments and technologies, including curative stem cell-based therapies, to continually advance the development of medical devices and digital health solutions.
Beyond its scientific portfolio, Novo is a longstanding champion of sustainable business principles and practices. Through various partnerships and platforms, we remain a passionate supporter of the process to achieve the UN Sustainable Development Goals. In parallel, we are embedding circular economy-based innovation throughout our operations, inspiring the development of our new Circular to Zero strategy, with its target of net zero emissions across our entire value chain by 2045.  
Learn More 
Website: https://www.novonordisk.com  
Twitter: @novonordisk
YouTube: Novo Nordisk
LinkedIn: Novo Nordisk
Facebook: @novonordisk
---
Novo Nordisk News