KTH Royal Institute of Technology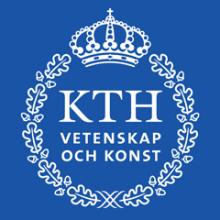 Founded in 1827, KTH Royal Institute of Technology has grown to become one of Europe's leading technical and engineering universities, as well as a key centre of intellectual talent and innovation. We are Sweden's largest technical research and learning institution and home to a global community dedicated to advancing knowledge.
The educational programmes lead to Bachelor, Master or PhD degrees in engineering, science, or architecture. There are a total of more than 12,500 undergraduate students and more than 1,800 active postgraduate students. KTH has just over 4,800 employees.
Several national research centres are hosted by KTH. KTH is also a major partner in two out of three European Knowledge and Innovation Communities formed by the prestigious EU organization EIT (European Institute of Innovation and Technology); InnoEnergy within the field sustainable energy and EIT ICT Labs within information and communication research. Five strategic multidisciplinary research platforms have been formed to further enhance KTH's attraction as a major strategic research partner.
Learn more
---
---
KTH Royal Institute of Technology News