---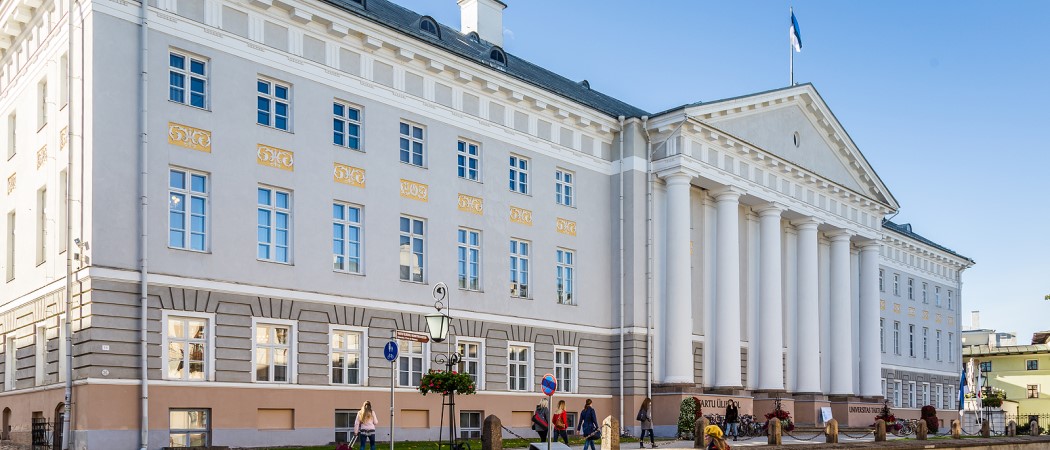 An annual startup event has become a focal point for early-stage, science-based companies to interact with investors to advance their ideas and march to the marketplace. 
Called Science Base Camp, the investor readiness meeting is hosted by Superangel, a Tallinn-based venture capital firm (VC), with support from universities and VCs across the Nordics and Baltics. The most recent Science Base Camp was held virtually in March, and involved 20 teams from 12 universities in the region as well as nearly a dozen investment companies. Four participating teams (Gearbox BioSciences, Silkytics, Lightcode Photonics and Vetik OÜ) are startups of the University of Tartu.
Triinu Lööve, the coordinator of the University of Tartu's spin-off programme, said that the Science Base Camp has given the teams that started at the university an opportunity to test their ideas on investors and future clients. "This will help the teams make the right decisions for their further developments much faster," said Lööve.
"VCs are looking for good deal flow of deep tech startups," said Kalev Kaarna, venture development manager at Superangel and an organizer of the Science Base Camp. "When we say we bring in the top notch teams from the top notch universities in the Nordics and Baltics, then they are interested."
This year's Science Base Camp was organized with the help of institutions, including the Chalmers University of Technology in Gothenburg, Sweden; Aalto University, the University of Jyväskylä and Tampere University in Finland; and the University of Tartu and Tallinn University of Technology in Estonia. Investors from the Nordics and Baltics that took part included Norrsken VC from Sweden; Voima Ventures, Butterfly Ventures, Nordic Ninja, Inventure, and Innovestor from Finland; Karma Ventures from Estonia; and Practica Capital from Lithuania, among others.
According to Kaarna, Science Base Camp evolved out of another event organized by Superangel called Base Camp. Base Camp was initiated to support existing startups via hackathons that allowed companies to advance their products and businesses. Kaarna noted that Pipedrive, a software-as-a-service company that has achieved unicorn status, used a hackathon format internally to develop the next versions of their product.
"It's a useful format for early-stage startups to get their product to the next level," said Kaarna. He noted that during Base Camp, participants get access to different mentors that advise on issues ranging from customer discovery to product development to marketing. "They actually get stuff done during these days," said Kaarna. "Many teams have said that in three days they have accomplished what they would have done in three months," he said. "That is the beauty of it."
In recent years though, Superangel has seen more science-based teams applying for Base Camp, which have challenged its dynamics, as these kinds of more academically rooted teams require different kinds of assistance than typical startups, which are more focused on product development.
"If you are building a hardcore science-based hardware startup, in 72 hours you can't accomplish anything of significance related to your product," noted Kaarna.
Science-based teams instead need to gain a better understanding of how to test markets, how to build their marketing messages, or devise organizational structures and divide up roles and responsibilities. "All the strategic questions you never seem to have to answer or discuss within your team," said Kaarna.
This led to the creation of Science Base Camp, held for the first time in 2021. Superangel organized the event by partnering with universities in the Nordics and Baltics, as well as liaising with science parks, like Tehnopol in Tallinn and Tartu Science Park. "We wanted to give research teams the opportunity to get feedback from investors and VCs in a format that is not a pitching competition," he said.
By all metrics, this present year's Science Base Camp was a success. Of 40 applicants, organizers selected 20 promising teams with a variety of ideas, ranging from software and material science to healthtech, smart sensors, and biotech. Some concepts presented by participants included a wearable platform for promoting health and wellness, three-dimensional cameras, cybersecurity software, and a sustainable drone delivery as a service.
The event specifically welcomed R&D intensive, science-based, deeptech teams and startups, including those led by academics, such as students or faculty members, he said.
Selected teams were able to take part in mentoring sessions with investors, and all applicants were able to access numerous webinars and workshops offered during the course of the camp.
"In Science Base Camp, we do workshops on getting paid customers, workshops on how to work with corporations, as well as on what investors want from deep tech startups, and what are the trends in European deeptech investing," Kaarna explained.
Kaarna noted that by taking part in Science Base Camp, investors in turn get a window into how various new startups operate, and can gauge whether or not they are investment ready. "It provides a lot of information for investors to make a decision," he said of the event. He added that investors know that it sometimes takes more time for science-based startups to make it to the market, but that they believe this added assistance is well worth it.
"Everyone has understood that with science-based teams, it is more challenging to grow into a fast growing company," said Kaarna. "But if you really want to have a major impact on climate goals or solve any other pressing problems, then science-based startups are the best way," he added. "People are willing to step in earlier to nourish and support very early stage science teams that are thinking of launching their business six months or 12 months from now," he said.
Kaarna said that Superangel plans to hold another Science Base Camp in 2023.
This article was first published on 4 April by University of Tartu.