---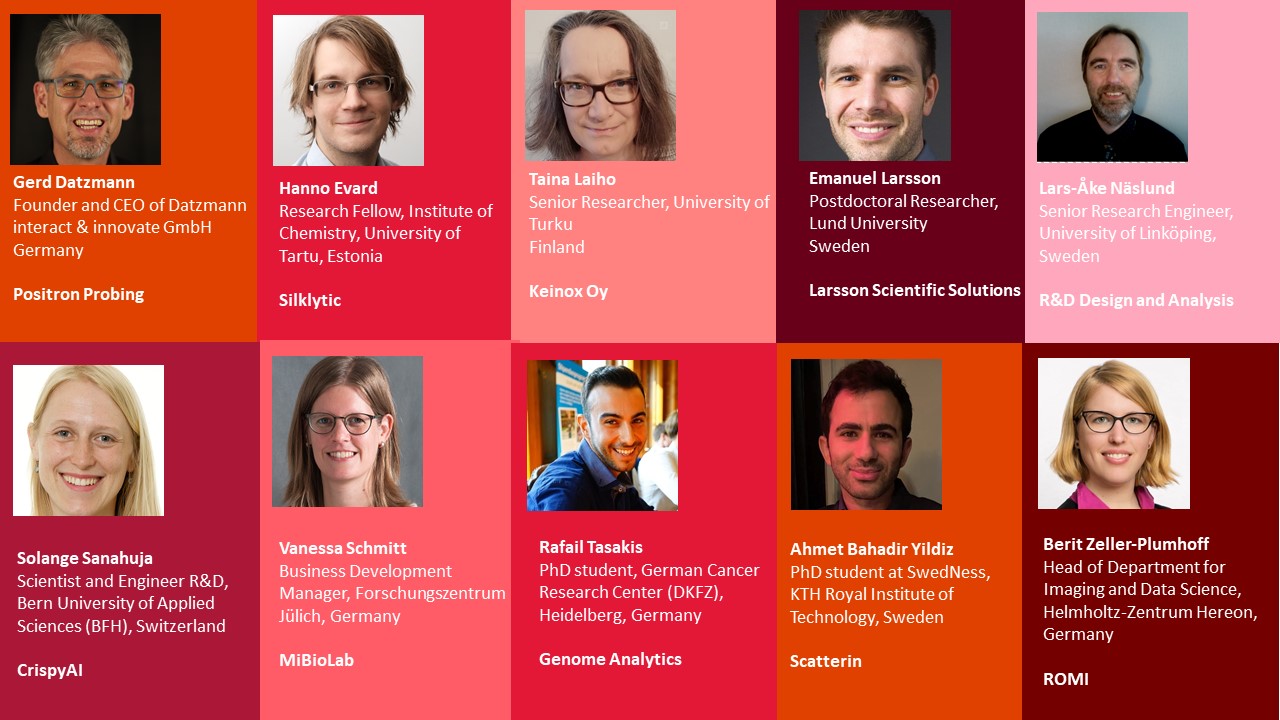 On 16 and 17 June 2021 the Startup School programme successfully ended with two pitch events for the ten first participants. Five webinars on the entrepreneurial mindset, the Business Model Canvas, financial management, marketing and sales as well as storytelling and pitching laid the groundwork for ten fantastic pitch performances and presentations with convincing stories to tell.
The CAROTS Startup School was focused on practical knowledge transfer. Six experienced founders and CEOs of established scientific service companies shared their knowledge with the participants in the webinars and additionally in 1-to-1 coaching sessions from the end of March until the end of June 2021. "The CAROTS Startup School is something quite special" says coach Mårten Edwards, founder and CEO of Uppsala Synchrotronix. Anna Stenstam, CEO of CR Competence, adds: "I wish I could have attended something similar when I started."
Next to specialists from large-scale research facilities, the innovation sector and financing, the CEOs were also part of the jury giving the participants feedback on their pitch presentations. All participants will now write their business plan, some of their concepts will be presented at the CAROTS Final Conference on 21 September 2021.
Close collaboration, networking and generous knowledge transfer - between participants and also between the CEOs - have taken their startup ideas to a new level: Five participants are already on their way to founding a company, either as a standalone startup or a spin off within an institute. Positive contacts have been made between all. "This was the most insightful experience in our startup journey", says participant Rafail Tasakis, PhD student at the German Cancer Research Center (DKFZ). To keep the fruitful exchange alive an alumni network is being formed and the next stages of founding and the CAROTS Final Conference and hopefully another Startup School tailored for Scientific Service Companies are to come.
This article was first published on June 29 by CAROTS.