---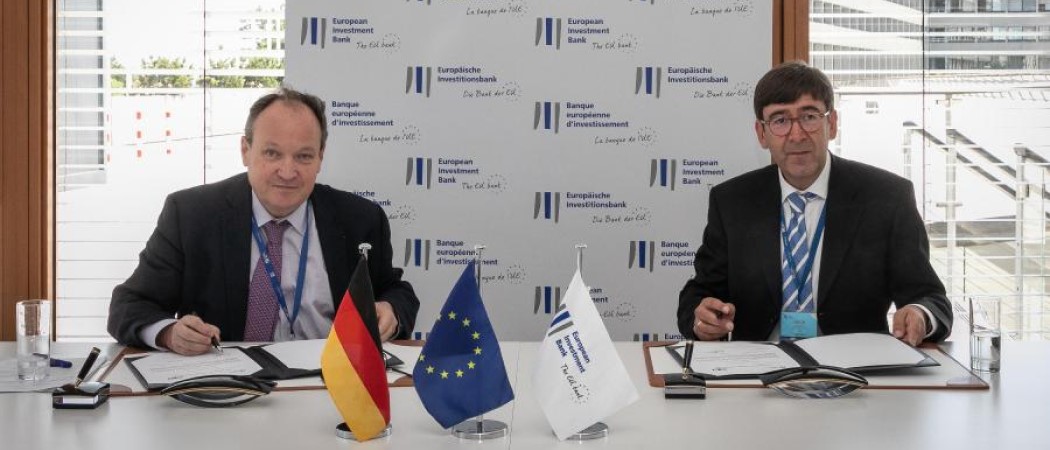 Photo: EIB website.
The aim is to build up a portfolio of European cybersecurity and trust tech startups.
The Bank and the venture capital arm of Giesecke+Devrient (G+D) create a €50 million co-investment platform.
The European Investment Bank (EIB) and G+D Ventures, the venture capital arm of the global security group G+D, will invest €25 million each into a new investment platform. The platform will then invest equity into small and medium-sized European companies that develop new technologies in the field of cybersecurity and trust tech, building a portfolio of 12-15 companies.
The aim of the platform is to invest in the development of innovative solutions that contribute to strengthening trust in a digital/tech society. These include solutions for cybersecurity, privacy protection technologies, digital identity management, and secure authentication and payment systems.
Cybersecurity and trust tech are key sectors for the European Union and are in line with the EU's Cybersecurity Strategy for the Digital Decade. The EIB and G+D Ventures want to address the increasing threats to mobile devices, the growing number of phishing attacks, the weakness of current authentication methods and the misuse of personal data and identities. They also want to increase cybersecurity amid the 5G rollout.
The market is currently highly fragmented in Europe and there is a lack of companies with enough critical mass to compete worldwide, in particular when compared with US companies.
The EIB and G+D Ventures co-investment will help close the funding gap for early stage trust tech startups in the European Union and advance startups dedicated to the development of innovative solutions for more security and trust in the digital world.
EIB-Vice President Ambroise Fayolle, who oversees activities in Germany, said: "Cybersecurity and trust tech are increasingly important for paving the way to the digital future in Germany and in Europe. We are pleased to be working with G+D Ventures to promote this market in Europe."
Ralf Wintergerst, CEO of G+D, said: "With our joint fund, we want to provide targeted support for European startups whose developments make the digital world safer. The EIB's equal commitment underlines the importance and scope of this task. G+D is contributing not only investment capital but also our many years of expertise and our excellent ecosystem in the field of security technology."
About Giesecke+Devrient
Giesecke+Devrient (G+D) is a global security technology group headquartered in Munich. As a trusted partner to customers with the highest demands, G+D secures the essential values of the world with its solutions. The company develops technology with passion and precision in four major fields: payment, connectivity, identities and digital infrastructure.
G+D was founded in 1852. In the fiscal year 2021, the company generated a turnover of €2.38 billion with around 11 800 employees. G+D is represented by 89 subsidiaries and joint ventures in 33 countries. 
This article was first published on 21 June by European Investment Bank.