---
When he learned that Polytechnique courses would resume online only, Félix Gervais, associate professor in the Department of Civil, Geological and Mining Engineering, immediately thought the course he coordinates, GLQ1115 - Pétrographie, would be exempted.
After all, this course given by lecturer Anne-Laure Bonnet is essentially a laboratory where students learn to distinguish rock types by physical analyses and microscopic examination.
"It was already understood that remote handling couldn't be done, so logically the same had to be the case for microscopy," Professor Gervais says. "Except I discovered the existence of a virtual microscope… and that changed everything."
Lucky break
Professor Gervais made his discovery while participating in a discussion forum for professors sharing solutions for adapting their courses to online format. "The entire teaching community finds itself in the same boat right now, so there's a lot of action on these forums these days," Professor Gervais remarks.
The virtual microscope that he adopted is actually a software program developed in 2014 by a researcher at Macquarie University in Sydney, Australia. It functions using a bank of images  taken at different angles in natural and polarized light. Some 20 photographs are needed for each sample studied in order to simulate a microscopic analysis as closely as possible.
Fortunately, a member of Professor Gervais's team was able to pull together everything necessary to create this image bank. "The technician I work with, Louis-Pierre Barrette, had the great idea of bringing a microscope, samples and thin sections with him before leaving," he says. "With that, we'll be able to do the main labs."
The researcher believes that this experience will forever change the way he and his colleagues teach their courses. "We could, for example, reuse the short videos to teach with the flipped-classroom approach," he says. "There are ways to transform what we're going through these days into something positive."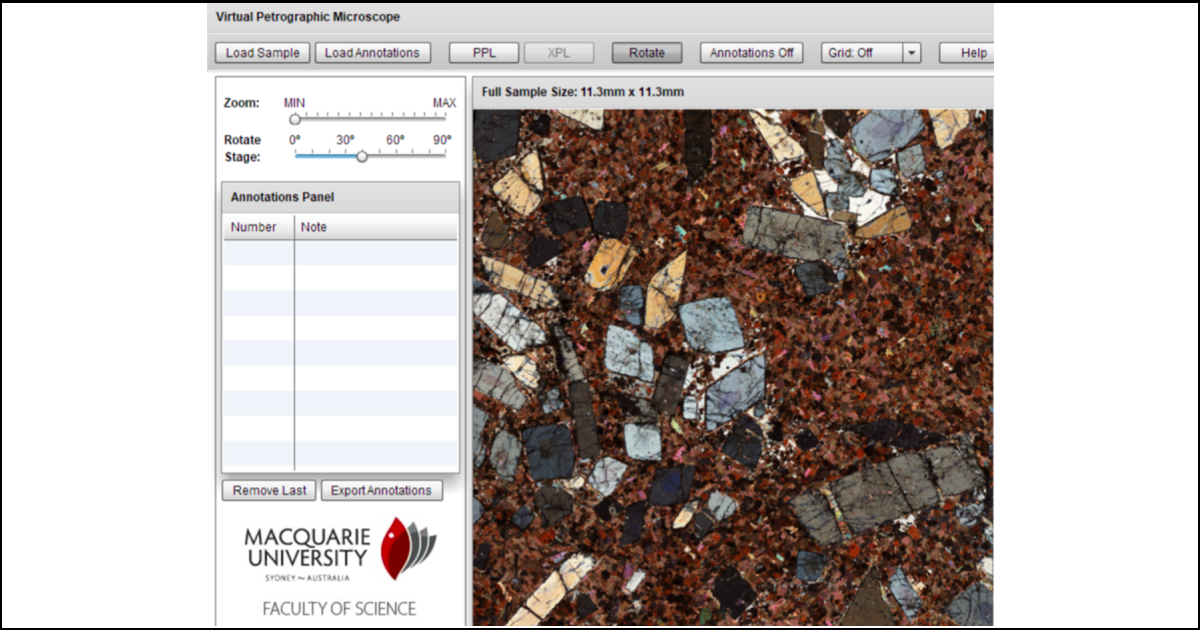 To learn more
Information on the GLQ1115 - Pétrographie (petrography) course https://www.polymtl.ca/etudes/cours/petrographie
Professor Félix Gervais's expertise https://www.polymtl.ca/expertises/en/gervais-felix
Website of the Department of Civil, Geological and Mining Engineering https://www.polymtl.ca/cgm/ (In French)
 
This article was first published on 2 April by Polytechnique Montréal.