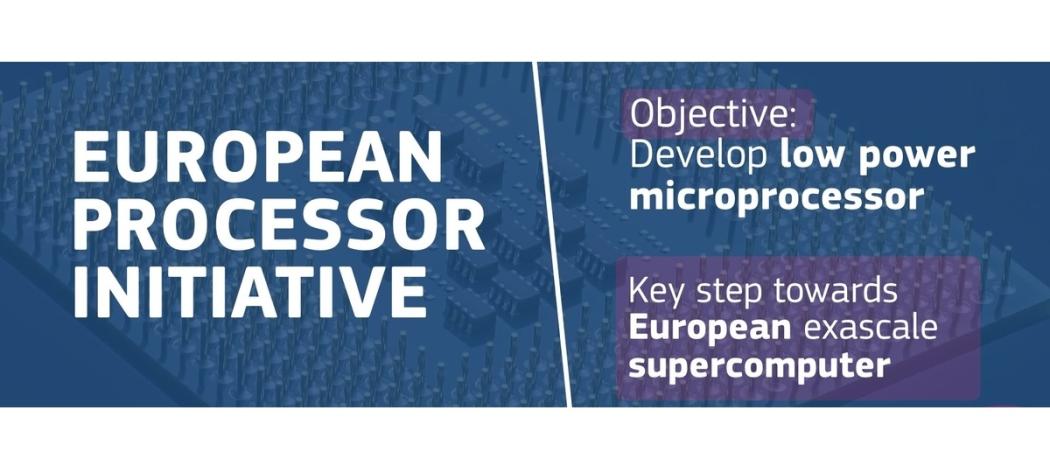 The European Commission has announced the selection of the Consortium European Processor Initiative, in which BSC participates, to co-design, develop and bring on the market a European low-power microprocessor.
The European Processor Initiative (EPI) gets together 23 partners from 10 European countries, with the aim to bring to the market a low power microprocessor. It gathers experts from the High Performance Computing (HPC) research community, the major supercomputing centres, and the computing and silicon industry as well as the potential scientific and industrial users. Through a co-design approach, it will design and develop the first European HPC Systems on Chip and accelerators. Both elements will be implemented and validated in a prototype system that will become the basis for a full Exascale machine based on European technology.
The development of such technologies needs a long-term financial support. Therefore, the EPI consortium will be buoyed through a Framework Partnership Agreement.
Vice-President Andrus Ansip, in charge of the Digital Single Market, and Mariya Gabriel, Commissioner for Digital Economy and Society, welcomed this new step:
"The European Processor Initiative is an important step of a strategic plan to develop an independent and innovative European supercomputing and data ecosystem and will ensure that the key competence of high-end chip design remains in Europe, a critical point for many application areas. Thanks to such new European technologies, European scientists and industry will be able to access exceptional levels of energy-efficient computing performance. This will benefit Europe's scientific leadership, industrial competitiveness, engineering skills and know-how and the society as whole."
Mr. Philippe Notton, the EPI General Manager and Prof. Mateo Valero, Director of the Barcelona Supercomputing Center added:
"We expect to achieve unprecedented levels of performance at very low power, and EPI's HPC and automotive industrial partners are already considering the EPI platform for their product roadmaps."
This release was first published 26 March 2018 by the Barcelona Supercomputing Center.