EU Horizon 2020 funding accelerates rollout of odix's platform for defusing malware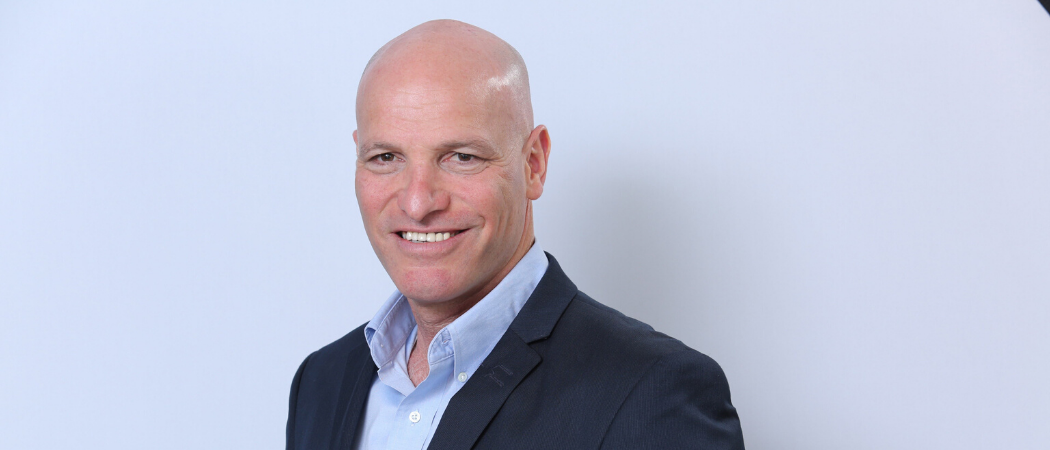 In late 2019, both Danish healthcare company Demant and aluminium producer Norsk Hydro suffered cyber-attacks that cost them tens of millions of euros, according to reports. While such high-profile hacks of large corporations tend to dominate the headlines, Europe's small to medium enterprises (SMEs) are also vulnerable to costly cyber breaches.
A 2019 study by the Ponemon Institute found that cyber attacks targeting SMEs have spiked in recent years, with nearly half of SMEs globally reporting that their current cybersecurity defences are "ineffective." In the Netherlands alone, for instance, cybercrime costs SMEs €1 billion annually, Deloitte estimates.
Defending against today's constantly evolving and proliferating malware threats requires the speed, scalability, strength, and compatibility that generally comes from enterprise-grade security solutions. By making that same level of technology far more accessible, affordable and easy to use, Israeli cybersecurity start-up odix is trying to democratise cyber protection across all businesses. Backed by €2 million in funding from the EU's Horizon 2020 SME Instrument programme, odix is now bringing its cybersecurity technology to European SMEs.
"What organisations need today is the ability to trust security systems to protect them from any attack, known and unknown alike," explains Oren Eytan, CEO and co-founder of odix. "These systems should not interrupt the daily workflow. People do not want to worry about whether they're truly safe or about to open a malicious attachment sent to their mailbox."
Automatically neutralising new forms of malware
The pain point Eytan is identifying is a sensitive one for enterprises of all sizes. A significant portion of business hacking attempts rely on conventional, file-based malware attacks – i.e. sending targeted emails and hoping unsuspecting employees of all levels open their attachments. To defuse such malware, odix uses a strategy called content disarm and reconstruction (CDR).
"This system scans each file for suspicious anomalies, deconstructs the file and rebuilds a clean version," Eytan explains, adding that while existing security solutions "are great at detecting known malwares … they fall flat when it comes to spotting new ones."
Such CDR platforms are promising solutions for proactive malware defence, which is why several global enterprises already utilise odix to protect them from malware. It has tailored its CDR products for large enterprise clients in highly regulated industries, such as energy. But there is an urgent need to make these robust solutions affordable for businesses of all sizes.
Horizon 2020 accelerating EU's cybersecurity innovation
The goal of the Horizon 2020 project is to bring odix's enterprise-grade CDR to the SME market in the EU and expand access at scale. "We plan to use EU funding to speed our technology towards democratisation, to hit a usability level and price point fit for European businesses of any size," Eytan explains. He plans to achieve this vision by streamlining odix's core technology, improving affordability, while maintaining functionality and delivering user-friendly cloud applications.
There is already a great deal of interest in the project across Europe: odix has secured partners in Sweden, Luxembourg, Poland, and the UK, and the network continues to grow. The first pilots are now kicking off.
Eytan says the EU funding is enabling it to move much quicker than it otherwise would have done.  "Horizon 2020 is very much aligned with our vision. The grant pushed us to expand more quickly than we would have otherwise. Without it, our launch would have taken an additional 18-24 months," he says.
The programme should fortify vulnerable SMEs businesses against cyber-attacks. Smaller companies generally lack in-house cybersecurity departments, which enterprises rely on for the deployment and ongoing operation of their protection solutions. Indeed, many of these companies are unaware of their true vulnerability. The managing director of an Austrian hotel targeted by four cyber-attacks in two months told the BBC, "[A]s a small business, you do not really think that anybody's interested in you for hacking, so we had no plan for what to do."
But in Israel, awareness of cyber security is very high. The country accounts for only 0.1% of the global population, but is home to over 400 active cybersecurity firms and its cybersecurity start-ups received nearly 20% of global venture capital investments in cybersecurity in 2018.
For participating Israeli companies, Horizon 2020 can open up access to new markets and partnership opportunities. In fact, Horizon 2020 is "extremely important" to the future of firms, such as odix, according to Eytan: "This is the type of grant that enables visionaries to make things happen," he says.