Payment delays, pandemic disruption affect a €494M research partnership between European, North African and Middle Eastern countries – but organisers press ahead with diplomatically important project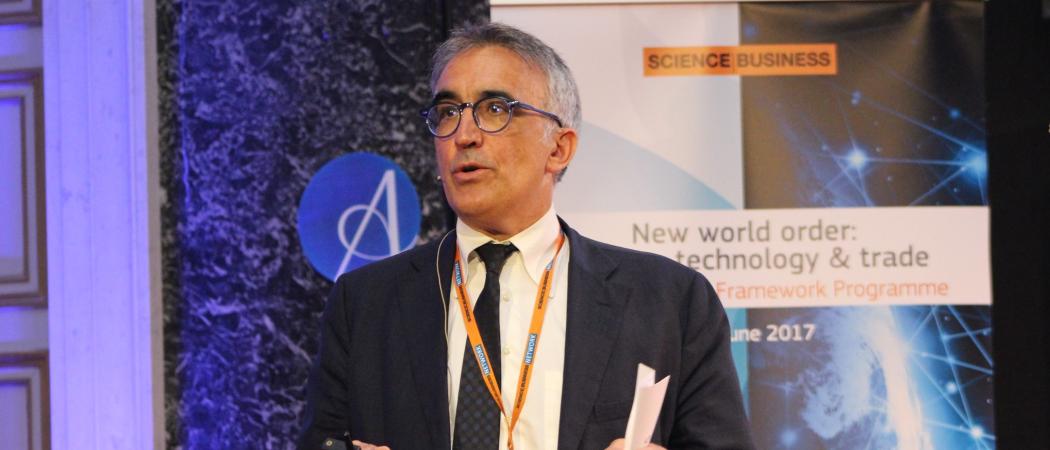 With fanfare in 2017, Mediterranean countries launched one of the biggest-ever efforts at science diplomacy: A €494 million project for north and south to collaborate on food, water and agriculture research. Three years later, it's hitting financial and practical bumps.
Some research projects in the Partnership for Research and Innovation in the Mediterranean Area (PRIMA) have run into bureaucratic holdups in Italy, a monetary crisis in Lebanon, and the strict measures taken to contain COVID-19 in many countries. "Our major issue was—it still is—the delay in the release of the funds," said one project coordinator, Daniele Bassi, a professor of agriculture at the University of Milan.
Programme leaders acknowledge the payment delays, but say the cause – the legal complexity of a multi-country project - was recently fixed, and Italian grantees like Bassi will get their money by the end of this year.
Certainly, no one talks of pulling the plug on PRIMA; it's too diplomatically important. "There will be a very strong political support both from the 19 countries and the European Commission to go ahead with the initiative," said Angelo Riccaboni, chair of PRIMA's board of directors. "I'm sure we will find a solution."
PRIMA is a major EU effort at science diplomacy – using R&D projects to try to build bridges across the Mediterranean, and thereby strengthen political relations. Technically, PRIMA is an intergovernmental partnership based in Barcelona and receives €220 million from the EU's Horizon 2020 research programme. The rest of the money comes from 19 participating countries: Portugal, Spain, France, Italy, Malta, Slovenia, Croatia, Greece, Cyprus, Turkey, Lebanon, Jordan, Israel, Egypt, Tunisia, Algeria, Morocco, Germany and Luxembourg.
Italian delays
But, as one might expect in so complicated an initiative, PRIMA has been buffeted lately by COVID-19, political turmoil, and economic stress –in Europe as well North Africa and the Middle East.
"In Italy we are still waiting for the funds from our government," said Bassi, coordinator of FREECLIMB, a PRIMA project that studies the genes that help fruit crops grow in dry environments. The pandemic wasn't a major obstacle for FREECLIMB since most of the fieldwork is done in wide open spaces, he said. But due to the funding delay, the project will likely need a six to 12 month extension, plus additional support.
Italy is not the only country in PRIMA where researchers have been kept waiting for government money: the Lebanese government also hasn't paid researchers because of a monetary crisis gripping the country.  Octavi Quintana Trias, director of the PRIMA secretariat, said project partners and private institutions in Lebanon, such as the American University, had helped to pay for Lebanese researchers' costs so they can keep working for now. "It's certainly a problem, but so far, they have been able to solve the problems, at least temporarily," he said.
Riccaboni said the Italian payment delays were the result of funding agencies having to comply with both national and EU rules, and that the Italian government recently revised its own rules to address the problem. This "allows to overcome the issues, both for the past and future beneficiaries," he said. The Commission said it expects Italian researchers in PRIMA to be paid by the end of this year. And while PRIMA can't control what's happening in Lebanon, "it is ensuring the needed support and flexibility to the Lebanese participants" so they can continue their work.
Another PRIMA-funded project facing delays, ArtiSaneFood, works with small-scale food producers that use traditional recipes and local ingredients in Portugal, Spain, France, Italy, Greece, Tunisia, Algeria and Morocco. "The idea is basically to study how to improve the safety of artisanal foods," said coordinator Ursula Gonzales-Barron, principal investigator for socio-ecological systems at the Mountain Research Centre in Portugal. She explained that small producers often struggle to keep quality consistent because of myriad factors that can affect it, so the project aims to help them standardise their products.
Like FREECLIMB, ArtiSaneFood was held up by Italy's failure to release grant money on time. But the project has also been affected by the pandemic, because the fieldwork is done in small factories that were forced to close. Gonzales-Barron said COVID-19 has caused four or five months of delay, and is asking PRIMA for a one-year extension.
In a statement 10 June, PRIMA said it will allow grantees "the needed flexibility" to cope with the crisis, and that 11 of its funded projects have repurposed their grants specifically to take up pandemic-related research. One is developing low-cost sensors to detect virus particles on food packaging or surfaces. Another aims to extend the shelf-life of oranges by 45 to 50 days, making it easier to cope with pandemic-related transport delays.
And for at least one PRIMA project, the lockdowns could have a silver lining in the form of new avenues of enquiry. Sustain-COAST aims to develop policies for managing water scarcity in Mediterranean countries. George Karatzas, the project coordinator and professor of soil pollution and remediation at the Technical University of Crete, said that while the project had been delayed, the researchers would now have the opportunity to study the effects on groundwater of prolonged inactivity in sectors like tourism.
A slow start
Even the 2017 launch of PRIMA itself was delayed. Getting it off the ground was hard, said Quintana, because while most of the EU's big research partnerships were ready to launch alongside Horizon 2020 in 2014, negotiations for PRIMA took place after the EU's big R&D programme had already started. "This is easier if it's at the beginning," said Quintana, "but in the middle it's much more conflicted, because you need to use funds that are already allocated."
PRIMA was first suggested in 2012, buoyed by enthusiasm on both sides of the sea for stronger ties after the Arab Spring, said Abdelhamid El-Zoheiry, who at the time was a senior advisor to Egypt's higher education minister and represented the country in negotiations. "But then the Commission somehow lost interest and started to reconsider," he said, "maybe because they saw that the Arab Spring was not going in the right direction."
He added, "to give them the benefit of the doubt, it was also an administrative challenge" to create an EU-funded research partnership with non-EU governments as full members. Nevertheless, some EU countries—especially Italy—remained committed, said El-Zoheiry, who is now president of the Euro-Mediterranean University (EMUNI) in Slovenia.
But the 2015 migration crisis created a renewed "political push" for PRIMA, said Quintana. "Without this crisis, politically it would have been much more difficult to have the programme at the time," he said. Once the political will was there, it then took two years to agree PRIMA's structure and to establish a treaty among all of the member countries, said El-Zoheiry.
Nobody tries to claim PRIMA addresses the causes of the 2015 crisis, but Quintana said the partnership is valuable because it gets researchers from across the region working together for the first time. "We are really promoting scientific diplomacy through the programme," said Riccaboni, the PRIMA chair. Riccaboni, a professor of economics at the University of Siena, also believes the pandemic highlights the importance of food security, which PRIMA could help to build.
The late start means the partnership also has more bureaucratic hurdles ahead.  To receive funding from the EU's next big R&D programme, Horizon Europe, PRIMA needs a new mandate, which requires new EU legislation and a renewed agreement among participating countries. The initial delay in PRIMA's launch also means the partnership hasn't yet undergone its mid-term review, which will play a role in deciding its future. Quintana said PRIMA has already budgeted for that, so it will continue awarding grants after Horizon 2020 expires.
Fortunately for PRIMA, the Commission is planning to announce a second wave of partnerships halfway through the life of Horizon Europe, in 2024. Riccaboni is optimistic about PRIMA's prospects for future funding, arguing the partnership is an example of success.
"It is definitely providing much-needed partnership," said El-Zoheiry, but "there is a sense of disappointment" that PRIMA remains the only partnership of its kind. "Why don't we address other important topics?" he asks, "because there are so many others— Egypt was asking for more cooperation in health issues, which is quite topical now."
"PRIMA is kind of now used by the politicians to say, 'OK, we have PRIMA, we have funds for the Mediterranean, so there is no need to invent new initiatives,'" said El-Zoheiry.