Phase II trial will analyse breath biomarkers to improve understanding of treatment effects, advancing the precision medicine agenda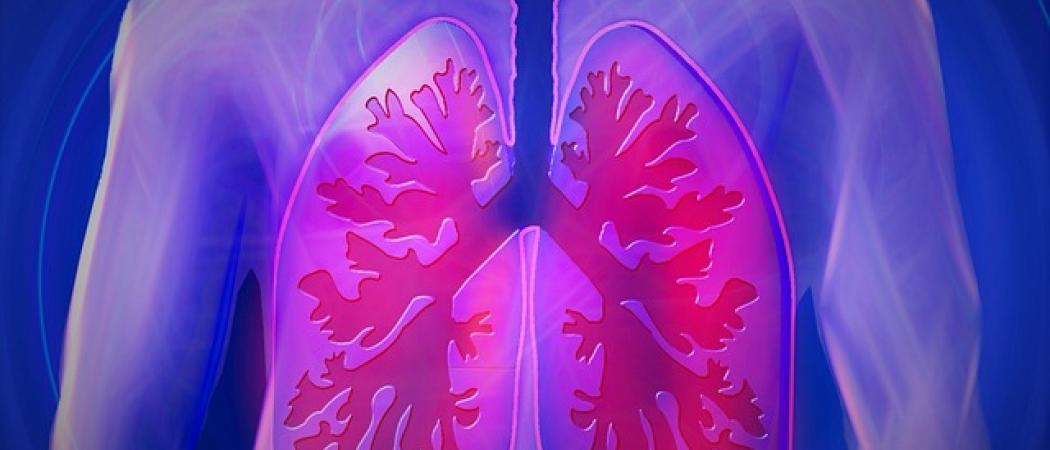 GlaxoSmithKline is to use a breath biopsy device developed by Owlstone Medical in the phase II trial of danirixin, an anti-inflammatory drug that is in development for the treatment of chronic obstructive pulmonary disorder (COPD).
The aim is to assess whether the right patient for the right treatment can be identified and to assess the treatment effects of danirixin.
The device captures volatile organic compounds (VOCs) in exhaled breath, which are then shipped to the Owlstone's lab for analysis.
Each exhaled breath contains a spectrum of VOCs produced by the body's metabolism that relates directly to disease activity. When analysed, these compounds can provide important insights for patient stratification. Owlstone says analysing biomarkers from breath has the potential to generate data needed to improve clinical outcomes and reduce healthcare costs
The VOC profile in breath can be modified by drugs, potentially providing information about the therapeutic effects.
"We are very pleased to work with GSK as [it] lead[s] the way in using breath VOC profiling to better understand a new drug's treatment effects and its mechanism," said Billy Boyle, co-founder and CEO of Owlstone Medical. "We believe that the non-invasive breath biopsy can rapidly establish a central role in a variety of precision medicine applications, such as patient stratification and monitoring treatment response."
Owlstone aims to work with multiple pharmaceutical partners looking to optimise the health economic impact of drugs across a broad range of diseases, by providing access to the data needed to ensure that the right therapy is given to the right patient, at the right time.
VOC profiles have been found that are characteristic of respiratory diseases including COPD, asthma, tuberculosis and cystic fibrosis
Breath biopsy enables disease to be detected earlier, when treatments are more effective, and to identify patients most likely to respond to a particular therapy.
Owlstone Medical is currently developing tests for lung and colorectal cancer and for asthma stratification by therapeutic response. The company also provides breath biopsy products and services to academic, clinical and pharmaceutical partners who want to develop breath-based biomarkers for their own applications.
Owlstone was founded in 2004 as a spin-out from the Engineering Department at Cambridge University to commercialise the underlying VOC analysis technology, known as Field asymmetric-waveform ion-mobility spectrometry (FAIMS).
It has since become a profitable business selling FAIMS technology to military and industrial customers globally. Owlstone Medical was spun out in 2016 to develop and commercialise FAIMS in medical applications.