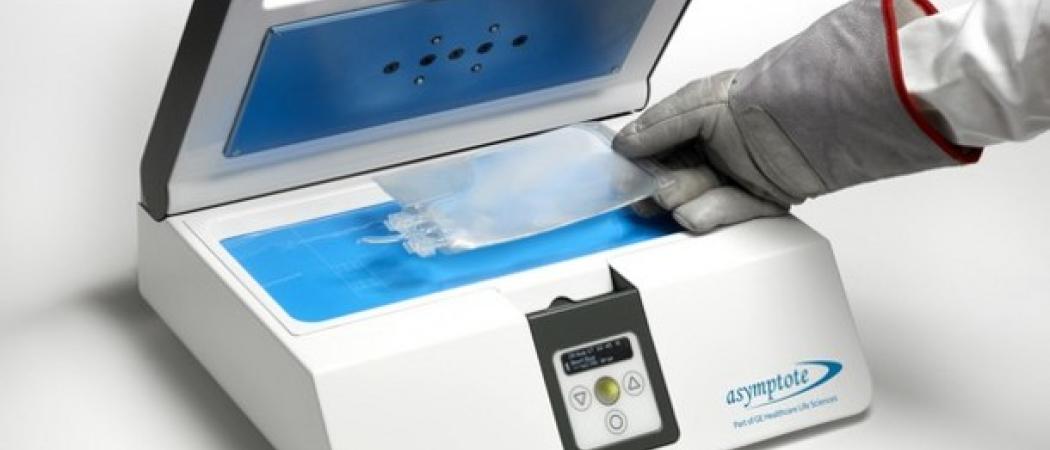 GE Healthcare has launched its VIA Thaw system, enabling the controlled thawing of large volumes of cryo-preserved cell therapies.
The technology overcomes the multiple inconsistent elements in standard water bath thawing, providing a simple, reproducible and traceable recovery system that maintains cell viability to prevent loss of therapeutic effect.
There are around 900 cell therapy clinical trials underway worldwide and a handful of products approved as treatments.
However, the commercial potential of these breakthrough treatments is constrained by the difficulties of maintaining cell potency throughout the manufacture and cryogenic cold chain and onto delivery to the patient, with cell thawing at the bedside or in the operating theatre the final and least controlled stage.
The process is often carried out in water baths across multiple sites, with inconsistencies due to subjective determination of the thaw endpoint and risk of water-borne contamination. The collection and collation of data from thaw sites, often by paper records, also impedes therapy development.
In 2015, the UK's the Cell and Gene Therapy Catapult identified these barriers to the commercialisation of cell therapies and approached Asymptote Ltd, subsequently acquired by GE Healthcare, to develop a better technology.
VIA Thaw standardises and streamlines the recovery of cryopreserved samples, capturing a complete, auditable thaw record.
Combining automation with dry conduction thawing, it enables the thaw endpoint to be precisely determined, and eliminates the contamination risk associated with water baths.
Thaw profiles can be customised to every cell therapy sample and transmitted to thawers across multiple sites to ensure consistent sample thawing. All VIA Thaw units have a lock-down option to limit the operator to a single pre-set profile, minimising the risk of error.
Electronic data logging creates a record of each step in the thawing process and enables sources of variation to be identified quickly.
VIA Thaw CB1000 is now available now for research use in the laboratory and in clinical trials. However, the thawers are not registered as medical devices and do not have approval from any regulatory authority.