Anita Krohn Traaseth, member of the European Innovation Council's advisory board, says Europe can take the lead in the coming wave of technology-driven growth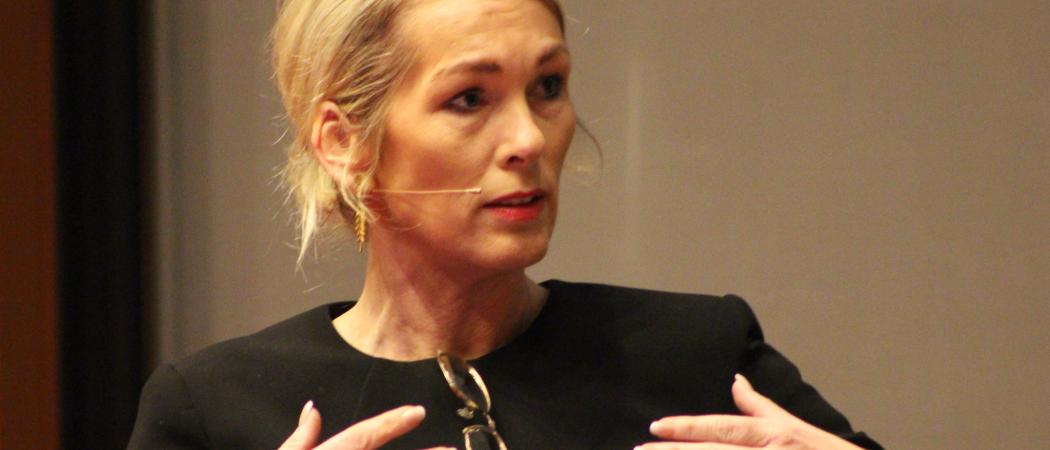 The world is about to see a new wave of innovation and Europe is positioned to lead this next phase of technology-enabled growth, according to Anita Krohn Traaseth, who as a member of the advisory board of the EU's new innovation body, the European Innovation Council (EIC), can now play a direct role in achieving her vision.
As she sees it, the coming 'sixth' wave of innovation will be focussed on sustainability. "It's about radical resource productivity," or doing a lot more with a lot less, Traaseth said. In place of atomised component design will be whole-system design. That will play to Europe's strengths "This is the complexity that Europe is really good at," Traaseth told Science|Business.
Norwegian businesswoman Traaseth is one of the 22 advisory board members chosen to steer the EIC, which will offer grants and loans and make equity investments in start-ups and university spin-outs, to promote commercialisation of publicly funded research and deliver disruptive technology.
The job of working out just how a public sector funding agency will find the next big thing falls to the entrepreneurs and academics who make up the EIC board.
Europe now needs to look beyond the fifth wave of innovation that is built on computers and communications networks. "That was all about digital networks, it's about software, information technology," she said, "Europe lost that game. That game, the US and China won, with Uber, Facebook, Google, all those companies."
Traaseth said that while fifth wave American giants are consumer-focused, European industries that excel in business-to-business engineering services like manufacturing or oil and gas production, will be at the heart of the next wave of sustainable technology-driven growth. "Take all the technology behind developing, for example, an oil well. It can be re-used." New applications will support green industries such as offshore wind farms or inland fish farms, said Traaseth.
A license to misbehave
Traaseth was speaking following the first meeting of the EIC board on 24 September. She said that Ireland's chief scientific adviser Mark Ferguson, the board's chair, told its members, "You all have a license to misbehave."
That reflects the European Commission's pitch for the EIC, which is charged with taking investment risks the private sector won't and fostering disruptive technologies.
Traaseth didn't shy away from questions about the sharp edge of technological disruption. "Innovation is also destruction," she said. "Usually, the words that get connected to innovation are 'young people,' 'technology,' 'positivity." But the threat of job losses is also implicit. However, that only means "unemployment in traditional roles,"Traaseth stressed. "If you look at the history, there will [emerge] new roles that we cannot even put the names on right now."
There is plenty of room for optimism. "We're going to create new industries, new types of jobs, new ways of handling our careers. I don't think we're going to have a future where you and I are going to work in the same company for 20 years, 30 years."