On 2 February, the European Commission announces its plans for the launch of Horizon Europe, its next R&D programme. In this essay for Science|Business, Commissioner Mariya Gabriel restates the broad goals of the programme.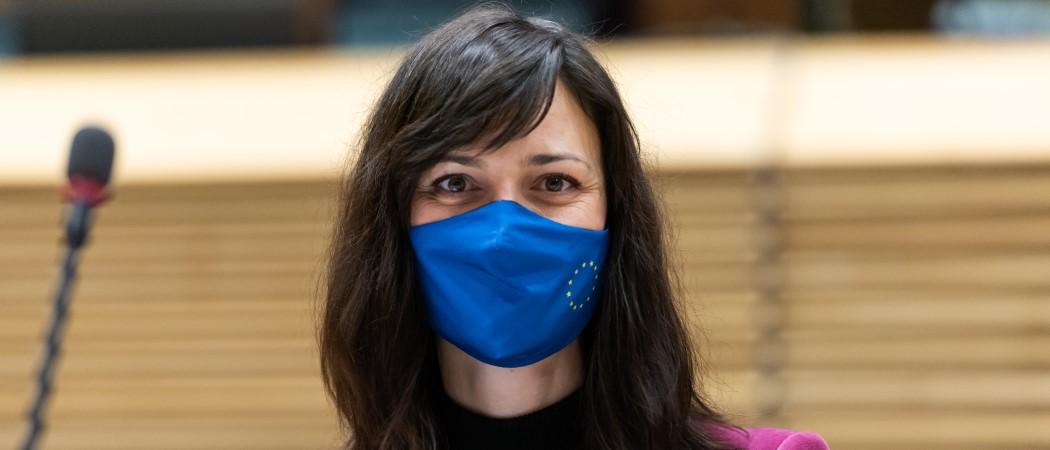 There remain many administrative and legal steps still to complete before any of the €95.5 billion budget can start flowing to researchers and innovators around the EU. The first formal call for grant applications is expected around April. Science|Business will continue to keep its readers apprised of all the details as they unfold.
Research and innovation are indispensable for ensuring progress in our economies and our daily lives, tackling unforeseen crises and building resilient societies. Research was among the very first EU policy areas to react with a comprehensive response to the coronavirus crisis. €1 billion from Horizon 2020 programme was mobilised to ensure delivery of new testing methods, treatments and vaccines. Undoubtedly, in the months and years to come, science will remain more than ever, at the forefront of our common response to health, social and economic challenges.
With a budget of €95.5 billion and a set of modern instruments, Horizon Europe becomes the most powerful research and innovation programme in the world. It has been co-created with European citizens to meet their expectations and needs. Thanks to this, it is estimated Horizon Europe will return up to €11 in gross domestic product gains for every euro invested and that up to 100,000 jobs in research and innovation will be created before the end of 2027.  
The programme will continue to strongly support frontier research through the European Research Council (ERC). It will entice more young people to a career in research through Marie Skłodowska-Curie Actions (MSCA) and invest in world-class research infrastructures. Both the ERC and MSCA will help Europe attract talented researchers from across the globe.
Through six clusters focused on the full spectrum of global challenges, Horizon Europe will boost the creation of new knowledge and breakthrough innovation in areas such as health, climate, digital, energy and mobility, food, agriculture and biodiversity, culture and creativity, civil security, industry and space. For example, the health cluster will tackle challenges such as the coronavirus pandemic, extension of clinical trials, vaccines, treatments and diagnostics, and the translation of research findings into public health policy measures.
For the first time, Horizon Europe will have a strong focus on harnessing the full potential of research and innovation in the cultural and creative sectors, as well as its contribution to European innovation. To preserve and promote Europe's cultural wealth, it envisages the creation of a Cultural Heritage Digital Collaboration Space.
The programme also supports structural innovation required in key value chains, thus contributing to achieving European technological sovereignty in critical domains. Investments in research, innovation and technology are foundations for ensuring sustainable economic growth and the competitiveness of our economy. Horizon Europe will focus on the impact of research, cutting across disciplines through specific instruments such as European Missions and European Partnerships.
The missions will focus on ambitious, time-bound and achievable goals to deliver on common European goods. They aim to save three million additional lives from cancer by 2030, having 100 climate neutral cities, healthy oceans, seas and internal waters, healthy soils and food, and regions resilient to climate change. Furthermore, a strategic approach to European Partnerships with the private and public sector will improve their alignment with member state and industry investments, covering strategic areas such as energy, transport, biodiversity, health, food, circularity.  
The programme includes for the first time a new pillar of actions in support of disruptive innovations. The European Innovation Council will provide support for the most advanced and breakthrough innovations in order to translate them to the market. It will help develop the overall European innovation landscape in synergy with the European Institute of Innovation and Technology, which fosters the integration of the knowledge triangle of education, research and innovation.
As knowledge and technology development have no territorial boundaries, widening participation and strengthening the European Research Area will increase support to EU member states in their efforts to make the most of their national research and innovation potential. A budget increase, as compared to Horizon 2020, has been proposed for this aim, which will now receive 3.3% of the overall budget.
Science is pushing forward all aspects of our life. Horizon Europe will be a key lever to bring momentum on innovation, which will help Europe rise from the COVID-19 crisis stronger than before and ready to boost the twin digital and ecological transitions. With researchers and innovators on board, Horizon Europe will help to secure Europe's citizens the future they want.
Mariya Gabriel is EU Commissioner for Innovation, Research, Culture, Education and Youth.