Chris Skidmore says joining the EU's €94.1B research programme after Brexit remains a priority, but admits in some areas UK may need to "fill the gaps". Scientists, meanwhile, fear that EU election results make crashing-out more likely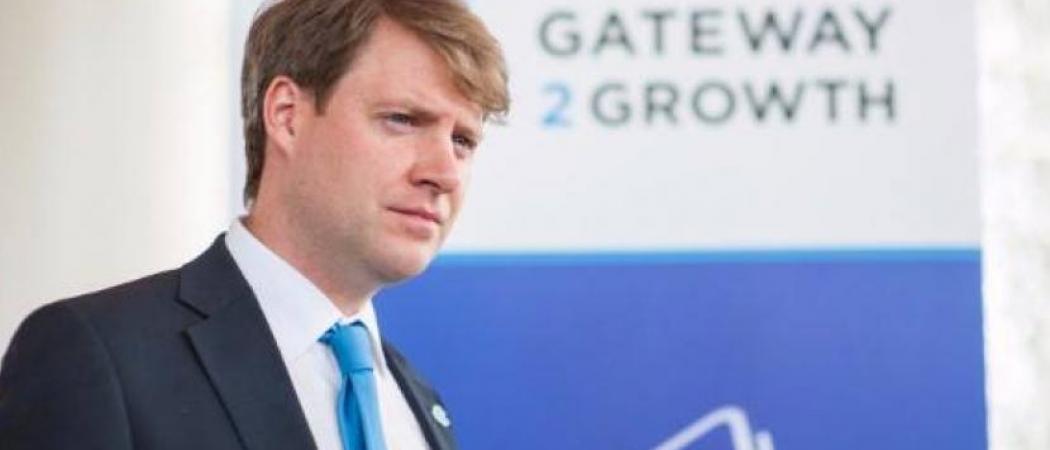 The UK's science minister has reaffirmed his goal is to participate in the EU's new Horizon Europe research programme after Brexit, but acknowledged the UK may need to "fill the gaps" in some areas of research funding.
"I've always said that my priority and ambition will be to associate into Horizon Europe," said Chris Skidmore. Realising the ambition will require a "hub and spoke" approach, where the hub is continued involvement in European joint research, and the spokes are areas where the UK will need to "fill the gaps" in forgone research grants.
The UK is a net contributor to the EU budget overall, but it is a net recipient of funding from the current Horizon 2020 research programme. However, associate countries will not be allowed to take out more money than they put into Horizon Europe. That means that while even a no-deal Brexit – a prospect many feel is now more likely following the EU elections – will not rule out continued involvement in Horizon Europe, UK researchers may not get as much out of the EU as they have done to date.
If a no-deal Brexit happens on the current deadline of October 31, UK scientists would no longer be eligible for funding from the European Research Council or the Marie Sklodowska-Curie Actions. These streams provide up to 45 per cent of the total of EU science funding coming Britain's way.
Horizon Europe, a proposed €94.1 billion research programme, is due to start in 2021. Though mostly agreed, the budget and rules for participation by non-EU countries are still to be decided.
Value for money
With the UK no longer allowed to take more out of the research programme than it puts in, the government will need to decide what level of access it wants and how much it is willing to pay. "There will always be a value for money question on these programmes, to make sure we get what we pay for," said Skidmore. "The European Research Council grants, the Marie Skłodowska grants, if we're not able to participate in those in the future, do we need to create alternatives?"
The UK government has commissioned mathematician Adrian Smith to produce a report on the future of UK science funding and international collaboration. Skidmore said Smith's consultation is complete and the report will be published in the summer.
As yet, the rules for association in Horizon Europe are not finalised, which means there cannot be any formal discussions about which countries will be allowed to participate and on what terms.
In the meantime, Skidmore said the UK is trying to find "common ground" with countries hoping to associate, such as Switzerland, whose state secretary for research, Martina Hirayama, Skidmore met in Brussels on 28 May.
Switzerland's future involvement in EU research may be complicated by the ratification process for a new agreement that is due to replace the current treaties managing its relationship with the EU. While research is not supposed to be part of those negotiations, Swiss researchers are worried they may nevertheless be frozen-out if the country does not ratify the agreement by the European Commission's July 2019 deadline. That may not be possible, given the democratic steps required by the Swiss system before such a treaty can be adopted.
No-deal seen as increased threat
Some scientists fear an inexorable consequence of the big win for Nigel Farage's Brexit party in the EU elections is that a no-deal exit is now a real possibility.  
Politicians remain in a muddle over how to proceed on Brexit, and there is no majority in parliament for any of the different options for leaving. Nor can MPs get behind a second referendum, or to revoke Article 50, the legal mechanism for leaving the EU.
Boris Johnson, one of the frontrunners to replace Theresa May as prime minister, has said he would be prepared to leave in October without a deal with Brussels.
This outcome is "increasingly likely," said Murray Pittock, pro-vice principal at Glasgow University. A no-deal exit is the default position in law, meaning it could happen if no agreement is reached by October with Brussels.
"It might take Tory MPs voting against their own government on a vote of confidence to stop it; if parliament votes against it and the new prime minister is unwilling to call a general election it might happen by default anyway," said Pittock.
But there is still a large number of people, including a handful of Conservative Party leadership contenders, who say no-deal is unacceptable.
The strength of opinion is reflected in the surge in support for the Liberal Democrat party, which campaigned for a second referendum. From having a sole representative, 16 Liberal Democrat MEPs were elected on Sunday to "stop the Brexit mess", said Layla Moran, Liberal Democrat MP for Oxford West. "Our priority is to ensure that it is the people who are given the final say on the deal, with the option to stay in the EU."
International development secretary Rory Stewart, who has thrown his hat in the ring to replace May, has said, "You can't bring together a country that is split straight down the middle on an issue by going to one extreme or the other. The majority of people do not want a no-deal Brexit. Trying to impose it would be damaging. What people are not being honest about is we still need a future trade deal with the EU."
Fellow hopeful, foreign secretary Jeremy Hunt has said the government would be committing "political suicide" if it tries to push through a no-deal Brexit.
"It's all still to play for," said Simon Marginson, professor of higher education at the department of education and Linacre College, Oxford University. "The Brexit party won the most seats in the election but the remain-supporting parties had more votes than the hard Brexit supporting parties. Both no-deal and a new referendum have become more likely than they were, as has an election. Some Tory remainers have indicated that they will vote to defeat the government rather than allow a no-deal Brexit to go through."
Nigel Driffield, professor of strategy and international business at the Warwick Business School, said, "I don't think we will get a no deal. Some will promise it [to] sound tough, but parliament won't permit it, and I think it would trigger a general election, in which [the government] will get a hiding. It's also clear that remain parties polled more last week than Brexit ones," he said.
Much hinges on the position of the main opposition party, Labour, which so far has not maintained a clear position on Brexit, Driffield said. "If they get off the fence then the only way out for Tories is a [second referendum], unless they can all back the deal."
Others still hope that Brexit will be scrapped entirely. Lee Cronin, chair of chemistry at Glasgow University said, "There will be no Brexit. It will be revoked and the logic is obvious."
EU leaders meeting in Brussels on Tuesday shot down suggestions that a new prime minister could re-open talks on the withdrawal agreement, which sets the terms for the UK's exit.
Xavier Bettel, Luxembourg's prime minister said, "That would be too easy: change the UK prime minister, change the Brexit deal. That's not how it's going to work."