Cutting the health budget from €10B to €2B will leave little money for Europe's Beating Cancer plan, claim MEPs. But health commissioner Stella Kyriakides says funding will come from a range of sources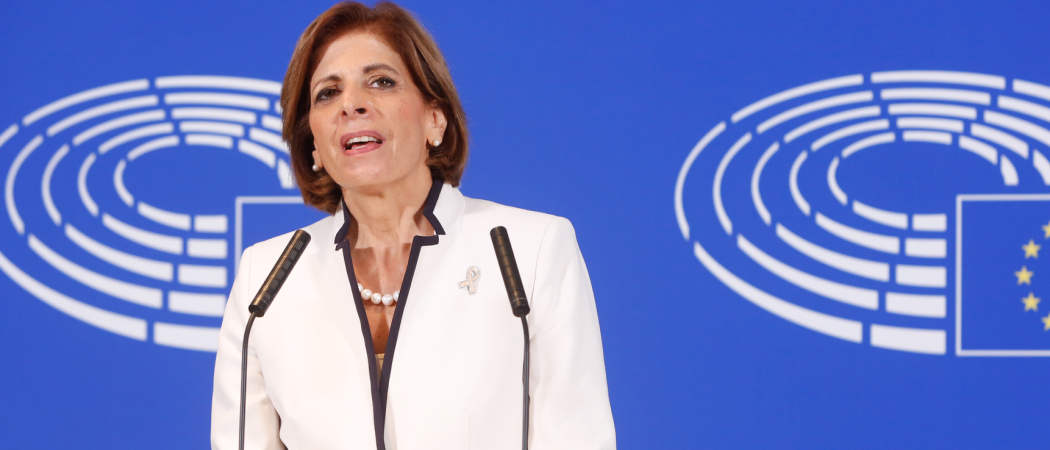 The fallout from the massive cut to the new EU health budget is continuing, with MEPs on the special committee set up to oversee one of its key programmes in improving cancer care accusing  health commissioner Stella Kyriakides of lacking ambition.
"You said all this would be financed by EU4Health programme. We saw EU4Health reduced from €10 billion to less than €2 billion," Nicolae Ștefănuță MEP, told Kyriakides when she appeared before the Beating Cancer committee on Tuesday. "We want to put a man on the moon, but a man [was not put] on the moon with €2 billion but much more money and political will," Ștefănuță said.
MEPs are currently trying to negotiate an increase for EU4Health with the EU council and told the commissioner that they will not back down in their fight for a bigger budget.
"The health situation is deteriorating from one day another, so all those who decided on those cuts, will have to think again, because today health is our biggest challenge," said Bartosz Arlukowicz, chair of the committee. "When it comes to trying to secure the necessary financing, we are going to lend you our support," he told Kyriakides.
The European Commission wants to establish the EU4Health as a standalone programme, with the aim of increasing the resilience of Europe's healthcare systems and helping to ensure the EU applies research results and supports deployment of health innovation in clinical practice. In a budget proposal published in May, the commission said EU4Health should get €9.4 billion from 2021 – 2027, but this was cut back to €2 billion when heads of state finally reached agreement on the overall budget in July.
Despite the ambition that EU4Health be standalone, Kyriakides said it is not intended that all elements of the EU Beating Cancer plan will be funded by the new health programme. Funding will be horizontal, taking money from a variety of EU programmes, including the research programme, Horizon Europe.
EU4Health would support, for example, professional training and strengthening of the EU Reference Networks, the virtual networks that enable healthcare providers to exchange expertise, Kyriakides said.
Member states will also be expected to contribute. "I want to again stress to you that a lot of the actions that we are proposing in the Europe Beating Cancer plan come under member state competence, and we will of course be working with them," said Kyriakides.
Europe has less than 10 per cent of the world population but a quarter of all cancer cases. To address this, commission president Ursula von der Leyen announced the Europe Beating Cancer Plan in 2019, a mix of measures in supporting prevention, earlier diagnosis, treatment, equal access and improving quality of life for cancer survivors.
The commission's detailed proposal for the programme will be published by the end of the year, Kyriakides told MEPs. The goal is to maximise research and innovation and make use of best technology at hand to beat cancer, she said. That will include working closely with the Horizon Europe cancer mission, which has the target of saving more than three million lives by 2030, and digital transformation programmes, which will roll out applications that improve the delivery of healthcare.